Behind the scenes at Lamb Weston, the main sponsor for Water Follies
Posted:
Updated: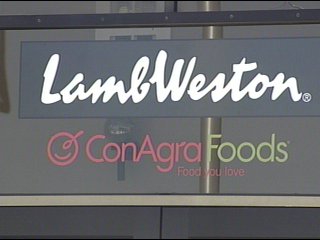 Lamb Weston has been the main sponsor of the Columbia Cup Hydro races the last three years and is back this time around.
Most people probably know that Lamb Weston supplies a lot of food, and that it's a big force here in the Tri-Cities. If you follow boat races you also know the company is a huge name during Water Follies, but after four years of being the main sponsor, we wanted to dive in to the company and learn more.
When you walk through the doors at McDonalds and order some of those delicious fries that are, for most of us, impossible to stay away from, you are actually eating food supplied by Lamb Weston, a brand of Conagra Foods.
"You can go up the street to Dairy Queen, go up the street to McDonalds, you can go the other direction to Red Robin, or Arby's. You name it, if they've got fries, there's a pretty good chance we made them," the Human Resource VP of Lamb Weston Dave Sanford said.
But most people may not know what actually goes on behind the company doors.
We found out when workers process and package frozen and sweet potatoes along with other vegetable products, it goes out to restaurants all across the Tri-Cities and over 100 countries.
"There's really not a lot of importing of that product. It's grown here, it's processed here and we ship, literally all over the world."
If you're a french fry lover, keep in mind that Lamb Weston is giving customers free fries on Friday July 23rd to participating restaurants, so to find a list of them click here: