Americans Announce 2010-2011 Schedule
Posted:
Updated: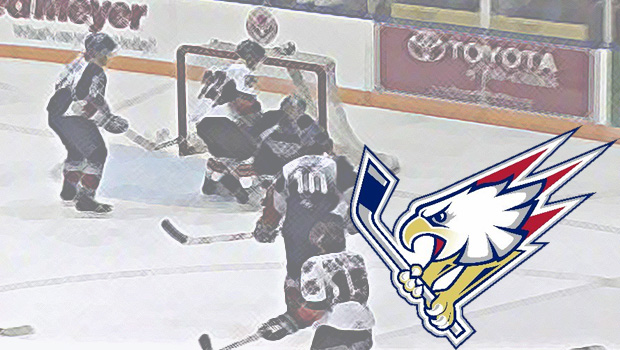 KENNEWICK, WA -– The Tri-City Americans announced today their tentative regular season schedule for the upcoming 2010-11 season, their 23rd season in the Mid-Columbia.
For the third consecutive season, the Americans will start the season at home, as Tri-City will host the arch rival Spokane Chiefs at the Toyota Center on Saturday, Sept. 25. Tri-City will also raise their third straight U.S. Division banner and first Western Conference Championship banner prior to the game.
"We are on the road a lot to start the season but, in return, we have a strong second half in front of our fans," noted Americans' Governor/General Manager Bob Tory. "It's never an easy process but, overall, I feel this year's schedule puts us in position for a good year, both on the business side and the hockey side."
Of the 26 weekend home games, Tri-City will play 12 on Friday, 10 on Saturday and 4 on Sunday.
In division play, the Americans will go head-to-head with the rival Spokane Chiefs 12 times (six home and six away), including 8 match-ups after the Winter Break. Tri-City will also play the Everett Silvertips 10 times while facing off against the Portland Winterhawks and Seattle Thunderbirds 9 times a piece. Tri-City will play the rest of the Western Conference, including Chilliwack, Kamloops, Kelowna, Prince George and Vancouver four times each (two home, two away).

This year's schedule has Tri-City hosting all six Central Division opponents (Calgary, Edmonton, Kootenay, Lethbridge, Medicine Hat and Red Deer) throughout the season. Meanwhile, the Americans' trip through the East Division comes early in the season, as they start in Prince Albert on Tuesday, October 5 and finish with the Swift Current Broncos on Wednesday, October 13.


Home Schedule Highlights:
26 weekend home games
13 game before the Winter Break, 23 games after
22nd Annual New Years Eve game on Friday, Dec. 31 vs. Spokane Chiefs
4 Sunday dates featuring an opportunity to skate with the Americans following the game
Game Times:
Monday - Saturday: 7:05 PM
Sundays: 5:05 PM
The tentative schedule can now be found on the Americans' website, www.AmsHockey.com. The Western Hockey league plans to announce the complete, finalized 2010-11 Schedule on Tuesday, August 10.