Walla Walla Sweets Win Slugfest, 11-8
Posted:
Updated: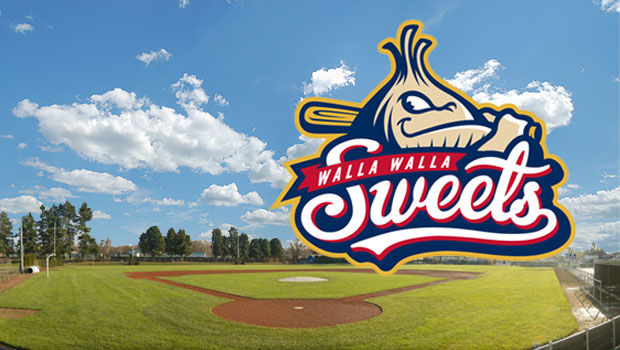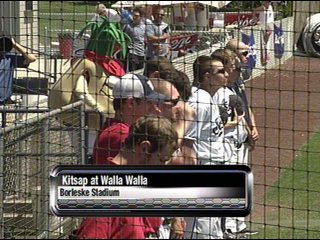 WALLA WALLA, Wash. -- The sun was the only thing hotter than the Sweets' bats this afternoon at Borleske Stadium. The Sweets slugged 12 hits and circled the bases 11 times in their win over the Blue Jackets 11-8. Elliot Stewart (Cal Poly) extended his hitting streak to 12 games in the 6th inning when he drove a line drive over the left field fence for a grand slam! (The first grand slam in Sweets history) Another notable performance came from Christian Ramirez (UC Urvine) who picked up 4 hits in the game and extended his hitting streak to 4 games.
Jacob Overbay (Edmonds CC) started on the bump for the Sweets today and went 6 innings allowing 3 earned runs and striking out 4.
The Blue Jackets kept things interesting by capitalizing on 3 Sweets errors and knocking 12 hits around the ball park. Kitsap scored four runs in the 7th on 4 hits. Two of Walla Walla's errors came during that inning. Reliever Brian Biagi (Lewis & Clark St.) held his composure and worked out of the jam. A. J. Burke (Linn-Benton CC) finished off the game and earned his 2nd save of the season.

The Blue Jackets went through three pitchers in the 6th inning, Jacob Helvey (Morehead State), Donovan Gonzales (UCR), and then Adam Cimber (UW), who was able to stop the bleeding. The Sweets scored 7 runs in that inning, a deficit from which the Blue Jackets could not recover.
The Sweets currently sit 1 game back of clinching the Wild Card spot for the East Division. Moses Lake plays tonight against Bellingham at 7:35 p.m., and Kelowna takes on Corvallis tonight at 7:05 p.m. If Moses Lake and Kelowna both lose, then the Sweets will move to .5 games back. Be sure to keep checking back at wallawallasweets.com.