Walla Walla Fell to 2.5 Back in Playoff Race
Posted:
Updated: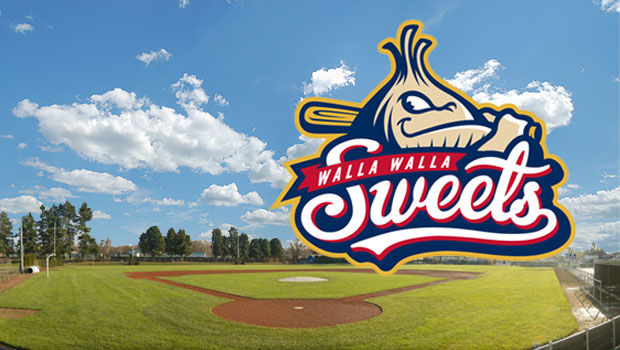 Walla Walla-
The Sweets fell to 2.5 games back in the Wild Card race this afternoon as the Bellingham Bells completed their 3 game sweep 10-6 in from of 1,512 fans.

Dennis Holt (UCLA) started on the rubber today for the Sweets, and fell into trouble early on. The Bells continued to hit the ball around the park and knocked Holt out of the game after three innings of play.

The Bells piled up 10 runs on 14 hits during the game. Their biggest inning coming in the 7th when Travis Anderson hit a 3 run home run over Borleske Blue out in left field.

The Sweets were not to be shoved with out a fight. Chipping away in the third by scoring 2 runs on 4 walks and an Andy Matthews (Lewis & Clark St.) RBI single to bring the score to 2-6. Jordan McLaughlin (Truman St.) came in from the bullpen and shut down the Bells' offense for the next three innings allowing the sweets to cut the lead to 5-6.

Bells starter Scott Griggs went 4 2/3 innings, allowing 5 runs 4 earned, 5 base-on-balls, and striking out 7.

The Walla Walla Sweets hit the field tomorrow night at 7:05 p.m as they take on the Corvalis Knights. This will be their last home game of the 2010 West Coast League regular season, so be sure to stop by the Sweets Shope located in downtown Walla Walla to pick up a couple tickets for your friends and family.

The Walla Walla Sweets would like to thank everyone for supporting our team throughout the season at Borleske Stadium. Don't lose hope as the Sweets continue on a 6 game road trip immediately after Monday night's game and attempt to make it into the playoffs.