Americans Name Beattie as Associate Coach
Posted:
Updated: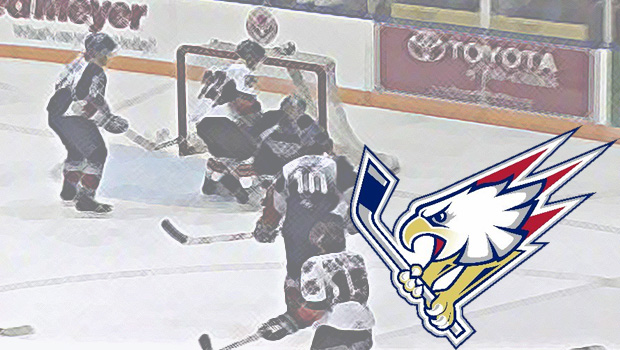 KENNEWICK, Wash. -- Tri-City Americans' Governor/General Manager Bob Tory announced today that the club has named Scott Beattie as the team's new associate coach for the upcoming 2010-11 season.
Beattie, a former teammate of current Americans' head coach Jim Hiller, played three seasons with Northern Michigan University, winning an NCAA title in 1990-91, before playing overseas for 13 seasons. After graduating from NMU in 1992, Beattie spent two seasons with the Bolzano Foxes of the Italian Series A League. He then spent one year with the Milan Saima before rejoining the Foxes in 1995-96, winning the Italian Series A League playoffs championship. From there, Beattie played one season in Germany (Rosenheim Starbulls, DEL) before spending four seasons with three different teams in Switzerland's Elite League (Zurich, Davos/Thurgau and Geneva). In 2001, Beattie moved back to Italy and joined the Milano Vipers where he was a part of three straight Italian Series A League championships. He wrapped up his playing career back where he started, spending the 2004-05 season with Bolzano, before retiring and entering the coaching ranks. In all, Beattie played in over 300 international games, scoring 206 goals and 482 points.
To coincide with his stellar playing career, Beattie was twice named a Hobey Baker Award finalist, bestowed upon the NCAA's best collegiate player, while at Northern Michigan. After collecting 106 goals and 22 points in 122 games, he was inducted in the NMU Hall of Fame in 2003. While playing in Europe, Beattie also played for Team Italy in two Group A World Junior Championships, once in 1996 and again in 2001.
"I've known Scott for many years now, dating back to my days with the Kootenay Ice, and I'm excited that he will be joining our staff," explained Tory. "Not only is he extremely qualified for this position but he brings a passion and enthusiasm for the game that is unparalleled."
"I've known Scott for a long time...he will be a great fit for our team," Hiller said. "His understanding of the game will not only benefit our players, but me as well."
Beattie's first coaching opportunity came with his hometown Kimberley Dynamiters of the Kootenay International Junior Hockey League, serving three seasons as the Head Coach and General Manager while leading the Dynamiters to a record of 75-62-5-12. Beattie has spent the past two seasons with the Western Hockey League's Kootenay Ice as an assistant coach.
"I'm happy and honored that the ownership group is willing to give me this opportunity," expressed Beattie. "I've been friends with Jim (Hiller) a long time. We've had tremendous success as players and, hopefully, we will again as coaches."
Beattie continued…"I had a chance to watch the team in Calgary during the WHL Finals and I'm thrilled to be joining a team with a veteran line-up that has enjoyed success."
Beattie will officially begin his position on August 15.