Green Light. Green Light.
Posted:
Updated: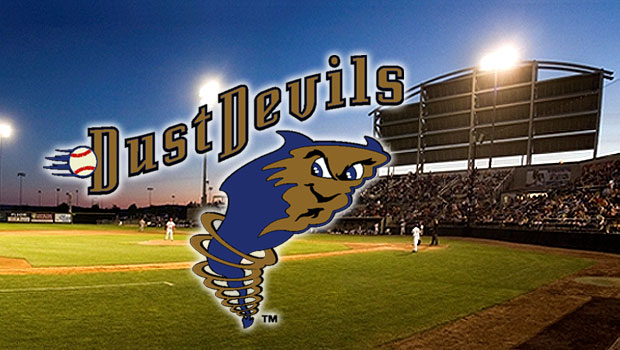 PASCO, Wash. -- There's a time and place to be aggressive. For the Tri-City Dust Devils, the green light seems to always be on to take that extra base.
"I'd rather them be aggressive than not be aggressive," said Freddie Ocasio, the team's manager. "We teach them to try and get the extra base. I'd rather them go out there and be aggressive because that's the only way they're going to learn."
They are a team that loves to hit and run, and steal a bag.
"As a team, we're very aggressive," said Chandler Laurent, who batted leadoff on Monday. "We like to steal bases, to run, to score runners. We know when the right time to go is - if there's a good catcher back there, knowing his pop time. We've been aggressive and we're going to stay that way."
However, it comes at a price. Tri-City's success rate at stealing bases is only 62 percent. That ranks them fifth in the league at swiping.
"Sometimes we get a little too aggressive and get thrown out, but we learn from it," said Jeremiah Sammy, a Dust Devils infielder. "Hopefully, I won't make that mistake again and next time I'll be safe."
Whether or not the aggression on the base paths pays off, the coach will keep on giving the green light.
Northwest League Base Stealing Rankings
Teams Att. SB CS %
Yakima 120 90 30 75
Spokane 74 54 20 73
Everett 89 58 31 65.2
Salem-Keizer 56 36 20 64.3
Tri-City 75 47 28 62.7
Eugene 68 41 27 60.3
Boise 56 31 25 55.4
Vancouver 38 18 20 47.4