DOC and Sunnyside officers are fighting crime together
Posted:
Updated: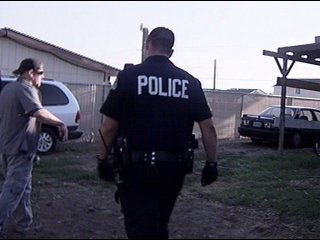 SUNNYSIDE, Wash.- Shootings, blood shed and murder is what Sunnyside law enforcement responded to in July. To prevent more crime, detectives and Department of Correction officers are tackling the issue by keeping offenders in check with random home visits.
"We can tell them no gang-affiliation, pd cant tell them hey look you can't hang out with this person but when they see us together too they know if pd sees them and they report to us, a probation officer can do something," said Marilynn Sanchez, a DOC officer.
Some of the DOC's offenders are high-ranking gang members. They are out of prison but still connected to everything going on behinds bars and on the streets.
"Bottom line, if they're an offender they're a criminal and the more criminals we take off the street the better we are," said Sunnyside Police Chief Ed Radder.
Department of Correction officers check in on offenders randomly every month. Police officers are there for back up but can't go in a home without a warrant. DOC officers don't have those limitations.
"We don't need a search warrant our offenders know it's a privilege for them to be living at the residence and we have every right to go check in on them>
Together DOC and Sunnyside officers caught dozens of offenders violating their probation in the last weeks. Officers say this is the goal, to keep offenders in check and violators locked up.