Scammers target Yakima restaurants
Posted:
Updated: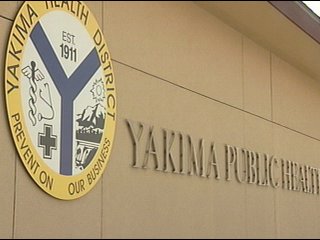 YAKIMA, Wash-- Restaurants all over Central Washington have been getting calls from scammers claiming to be from the Health Department.
Bert's Pub just passed it's health inspection. So you can imagine the manager's surprise when a person called Monday claiming to be from the Health Department.
"If someone calls and says they're from the health department and says they have a customer complaint you're on alert, you're gonna listen to this phone call", says Becky Pascua, manager of Bert's Pub.
Pascua says the caller had a heavy accent. He then said they'd be coming for a health inspection the following day. She didn't buy it.
"I asked him the nature of the complaint, he could not tell me that. I asked him what health department he was from, he couldn't tell me that, I asked him who is immediate supervisor was", said Pascua.
The caller never answered those questions. It turns out Burt's pub is one of a number of local restaurants that got similar calls. Becky hung up the phone before the scammer could launch into his spiel. But a Yakima Health District spokesperson told me business owners who stayed on the call were pressured to buy items like the health posters you see in bathrooms. They were also prompted to give information through Craigslist that would allow the scammers to use their business information. Health district workers have gotten reports for calls to 5 other businesses in the last week-and a half.
"Like banks and some of the scams going on, the Health District will never ask for your personal information or business information", says Gordon Kelly of the Yakima Heath District. He advises anyone getting a letter, email, or call from someone claiming to be from the Health Department to call the Health District directly using a publicly listed number.