Taking It Step by Step
Posted:
Updated: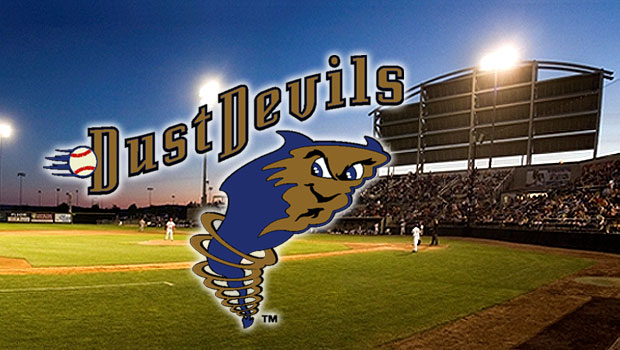 PASCO, Wash. -- With a rough first half of the season, the Dust Devils are still trying to get back to .500. They lost Thursday night 9-8 to the Vancouver Canadians and are another game from their goal, but it is doubtful that the Dust Devils have lost heart.
A .500 record might seem like a modest goal, but that's exactly how the Dust Devils want to approach the game - one game at a time, one series at a time.
"It's one thing we want to do and that's one thing I talked to the players about - winning series," said Freddie Ocasio, the Dust Devil Manager. "If we go out there and win series, then we're going to be okay at the end of the year."
The Dust Devils have won four of the last five series as of August 5th.
"We lost the first half, so now we're working together," said Hector Gomez, who is batting .246 in 18 games this season. "We're working together, every pitch, and when somebody moves, we move together. We do everything together."
The loss Thursday leaves them two games behind Yakima and four games out of first place in the division. But the players remain focused.
"We came in, we finished the first half," said Chandler Laurent, who hit his fifth home run and 26th RBI Thursday night. "We probably could've did better but this is the second half now. We're focused on this. We're focused on the teams coming in now. We're taking it day by day, even pitch by pitch, and then we're going to take this second half you know, try to run with it, try to make the playoffs in the second half."
But with another month left in the season, the Dust Devils have plenty of time to secure a playoff spot even if the road to the postseason is taken one step at a time.
"We just have to take care of our game and win series," reiterated Ocasio. "If we win series, we're going to be alright."