Yakima City Council looks at other forms of government
Posted:
Updated: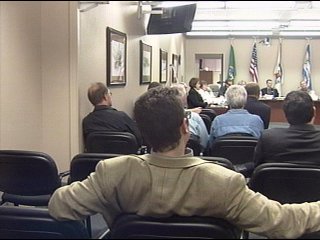 YAKIMA, Wash. - As City Manager Dick Zais announces his retirement another shake-up may be in store for the City of Yakima. Council is looking into changing the form of government that rules the city.
"The majority of council decided, yes now is an appropriate time to at least explore what some of those possibilities are and to have a frank and open discussion," said Randy Beehler, City of Yakima.
Two outside consultants are coming in to explain the options to council, our current council-manager form versus the mayor-council form. For many the argument lies in who has the power.
"You know some people argue that it gives too much power to one person that being the city manager and of course under the mayor-council plan people might argue it gives too much power to the mayor," said Richard Yukubousky, executive director, Municipal Research and Services Center.
About half of the medium to large cities in Washington use the council-manager form, the other half mayor-council. Council is holding a study session Tuesday at 8:00 a.m. to learn more about the two options.
If they decide to change the form of government they'd have to change the city charter first.
"And the only way that the charter can be changed is by vote of the people. So it would have to go on the ballot and would have to receive majority support from citizens," said Beehler.
In 1988 this issue made it to the ballot, but was shot down by a two to one margin, keeping our current form of council-manager government.