Benton County Activates New Digital Radio System
Posted:
Updated: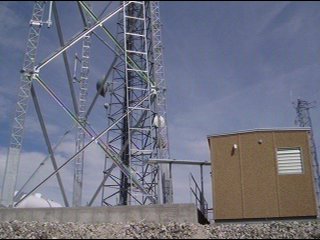 BENTON COUNTY, Wash. - Benton County Emergency Services has just activated a new digital radio system to allow clear, reliable communication.
"Think of it like switching from your old TV with the rabbit ears to the new high definition model and the real dramatic improvement you saw there," Sara Schwartz, Public Information Officer for the Benton County Emergency Services.
With that comes many advantages with one goal in mind. Creating safe, reliable communication between emergency dispatch and law enforcement.
"The signal quality improves in our existing coverage area. We also have better audio quality. What this means is there's little or no background noise. Something that can be really critical in an emergency incident," said Schwartz.
The project has been ongoing for over three years, but after the successful switch this morning the different agencies are now able to talk to each other directly.
"If we can communicate better we can get the calls quicker, we can get better information. We can catch suspects and things like that. If we are in a position where we have a dead area in the radio and its hard to hear, it takes us longer to get to where we need to be," said Captain Steve Keane, with the Benton County Sheriff's Office.
Captain Keane says the old analog system was so outdated you couldn't even buy the parts, but now it's not a worry because if the system gets outdated all you need is a software upgrade.
"The biggest benefit for sure is a reliable system. We have to have communication to do our job," said Keane.
"This will really improve the response when you call 911 and you need help, this will help," said Schwartz.
The new digital system has more than 1,000 subscribers. Agencies involved in the switchover include Richland Police, West Richland Police, Kennewick Police, Prosser Police, Pasco Police and the Benton County Sheriff's Office, as well as Benton Public Utilities, Benton County Public Works, the Benton County Jail, Prosser Ambulance and Areva.