Kennewick going green, saving money
Posted:
Updated: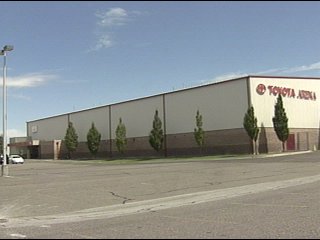 KENNEWICK, Wash --The City of Kennewick has budgeted to spend roughly $3.2 million dollars to save energy, and currently working on putting together a Energy Performance Contract.
The council received a report on the energy savings proposals at its Tuesday workshop.
Some of the changes include:
Replacing old heating and air conditioning systems at City Hall and the Senior Center
Putting in energy efficient lights throughout the city's 21 buildings and installing five solar power dishes at the Toyota Center Arena.
Infinia Corp., the Kennewick based company will be installing five of its solar Powerdishes.
Gabriel Tashjian, the VP Commercial Operations Managing Director at Infinia says he's excited about what this project can do for the city.
"What the powerdish does is its a renewable energy resource. The powerdish unit takes the sun's rays and converts it into energy, electricity to be used, so its a free source of energy and what it does it will reduce the energy costs of the Toyota Center Arena," says Tashjian.
Ken Nelson says the arena currently has a $25,000 per month utility bill and they want to cut it down. A grant of $100,000 from the Hanford Area Economic Investment Fund will help pay for the project.
Nelson says, "We estimate the efficiency savings from this investment will pay for itself in roughly 11.6 years."
The $3.2 million dollar cost for the project is expected to save an average of $200,000 per year.