Tri-Cities Fever Having Busy Off season
Posted:
Updated: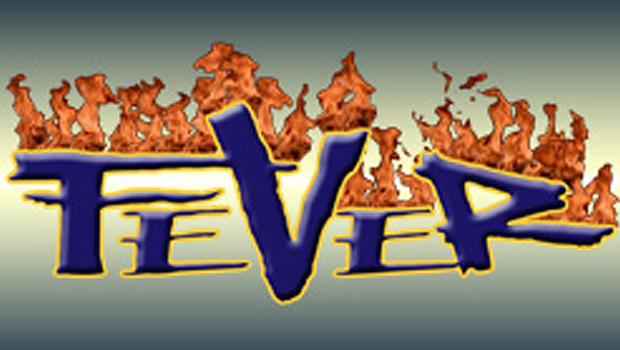 KENNEWICK, Wash. -- Fever Head Coach Adam Shackleford has repeatedly said that to rejuvenate and bring the Fever back to its status as one of the elite indoor football teams, it is going to take time.
And time is something he did not have a whole lot of last season after being hired just before the first of the year. That left him with just over three months to assemble his roster, a task that he does not want to do again. So this off season he is not wasting anytime signing players.
Six weeks after the Fever lost to Billings in the Indoor Football League playoffs, Shackleford is already laying the groundwork for next season. Shackleford has signed eight new players over the past 10 days, including two quarterbacks.
"It's been wonderful," said Shackleford, who led the Fever to a 7-7 regular-season record and spot in the playoffs this past season. "We started recruiting when other teams were still playing. Our goal is to get the best talent in here we can and I think we're off to a good start."
Mixed in those eight signees are quarterbacks Theo Scott and Antwon Young. Both are expected to battle Houston Lillard, who helped lead the Fever to the playoffs last season, for the starting job in training camp.
Scott, is 6-foot-2, 215 pounds, out of Ohio University. Scott is the Bobcats all-time leading passer and led the team to a 10-3 regular-season record and a spot in the Little Caesars Bowl against Marshall. In 14 games, he completed 199-of-344 passes for 2,369 yards and 20 touchdowns. Young is out of Villanova where he played a limited role for the Wildcats in 2007 and 2008. He started six games as a junior in 2007 and played in 10 games as a senior in 2008, making three starts. Shackleford said both quarterbacks are mobile and can run the ball as well.
"All three will be in camp battling for the two spots," Shackleford said.
Shackleford also added some new faces at corner back with the signing of Edward Calvin (6-1, 180) out of Southeast Missouri State and Dustin Bell (5-10, 180) from UTEP, providing some depth in the defensive backfield.
"I think these guys could be really good cover guys and give us some options to play more man-to-man defense," Shackleford said.
Other players who recently signed are:
C Steve Brazzle (6-2, 310) Florida A&M
OL Reggie Youngblood (6-5, 310) Miami
WR Jessie Hester (6-1, 200) South Florida
RB/KR A.J. Jimmerson (5-10, 215) Michigan State
All players have signed contacts and have been approved by the league. Shackleford expects all eight newly-signed players to be in training camp this February.
In addition to signing the new players, Shackleford also released six players this week from the 2010 roster.
DB Carldayle Brantley
QB Andrew Carcich
RB Tyson Thompson
WR Walter Peoples
KR/WR Courtney Singleton
LB Chris Hunsaker