Bears Top Indians, 8-3
Posted:
Updated: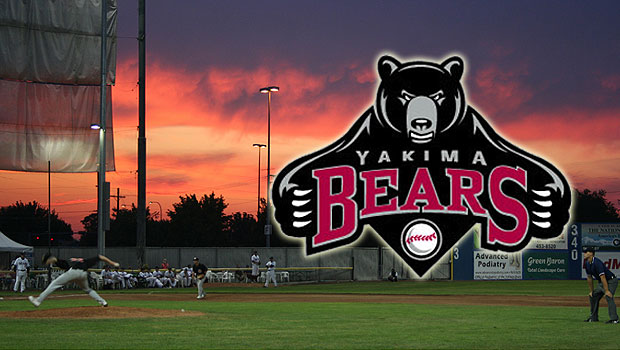 YAKIMA, Wash. -- The Yakima Bears (9-6, 27-26) capitalized on a couple of errors to score five runs in the fourth inning and defeat the Spokane Indians (8-7, 30-23) 8-3 in front of 1,704 fans at County Stadium Thursday night.

Trailing 2-0 after a half-inning, the Bears tied the game in the bottom of the second on a Raoul Torrez RBI single and a Westley Moss run-scoring double.

Yakima then added another in the fourth before tallying five runs on just two hits in a long, sloppy bottom of the fourth.

Enrique Burgos (1-0) pitched five innings, allowing two runs - one earned - on four hits while striking out three and walking two to earn his first decision in his 11th start. Randol Rojas (4-3) went four innings, allowing eight runs - five earned - on nine hits while striking out two and walking four to take the loss.

Henry Zabala stayed hot at the plate, going 2-for-4 with a triple and a run scored. Jhoan Pimentel, Moss and Zach Walters all recorded multi-hit nights for the Bears.

Just as one Bears double-digit hit streak came to an end, another was given birth as Yazy Arbelo took an 0-for-4 to snap his 11-gamer, and Michael Weber singled in the third inning to extend his streak to 10.

Yakima and Spokane will meet for the series finale, with the Bears looking to complete the sweep, Friday night at 7:05. Brad Wilson (0-3, 5.15 ERA) is scheduled to start for the Bears against Nicholas McBride (1-3, 5.20 ERA) for the Indians.