Highway 12 body identified; family wants answers
Posted:
Updated: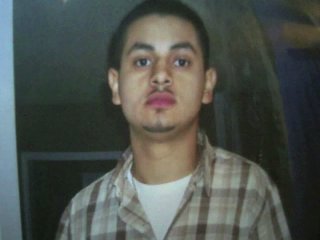 YAKIMA, Wash--The body found Saturday evening under the Highway 12 underpass at North 6th Avenue and Gordon has been identified as 25 year old Juan Diego Mendoza Ramirez of Toppenish. He was found about 16 hours after a traffic accident on the freeway directly above.
There are a lot of details missing in the story of exactly what here happened there early Saturday morning. The family of the victim is looking for answers, but they say they're not getting them from police, so they've been trying to track down witnesses themselves.
Dora Roberts called the police at about 1:10 Saturday morning for what sounded like a bad traffic accident just above her house.
She says the car bumped into the guard rail multiple times as it headed east on Highway 12. The driver continued along losing parts of his hood and bumper. State patrol later arrested him on Highway 97 for DUI. He was the only person in the car at the time.
About 16 hours later the body of Juan Ramirez was found by passersby in a ditch just below the accident site. His family calls him Johnny and they want to know what happened.
Viviano and Jesse Ramirez are Juan's brothers. They say he was out Friday night with the driver of the car who their brother considered a friend.
At this point the Ramirez brothers have a lot of questions about how Juan died, so before they can mourn, they're investigating.
One of the biggest questions on their mind is why police didn't figure out that there had been two people in the car when they stopped it.
"There was two airbags that did deploy at the same time", points out Jesse Ramirez.
They're left wondering if their brother could have lived if he had been found sooner. The Ramirez family says they've tried contacting state patrol. They believe they have a lot of information that could help with the investigation. But according to them, they were told that no one would be able to help them until Monday.
"Our heads are spinning right now. We have no idea. And for them not to at least put a detective on or someone", said Viviano Ramirez.
Much about this story is still up in the air. We at KNDO tried to contact State Patrol as well but we were told that no one would be working on the case today.
The family is asking anyone with information about this to contact the state patrol.