Sexual Assault Response Center warning parents
Posted:
Updated: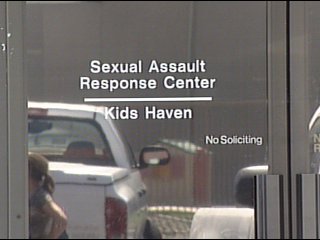 KENNEWICK, WA-- With Back-to-School season fast approaching parents need to be aware of the other events taking place in their children's lives. This includes paying attention and being aware of possible signs of sexual abuse.
While sexual abuse is not always easily noticed, the Sexual Assault Response Center (SARC) gives some signs that parents should look out for in children.These signs include, but are not limited to, sudden aggressive behavior and mood swings, unwillingness to go with certain people, and drastic changes in school performance.
JoDee Garretson, the Executive Director for SARC says that these changes aren't necessarily definite proof of abuse, but they are warnings. "Really any change can be a red flag, that doesn't mean they've been abused by any means. But it does mean that a parent might want to become a little more involved and find out what's happening in their child's life". Garretson says that when a child does come forward and discloses that there has been abuse, parents should be prepared to listen and reassure the child that the abuse was not their fault. She says they also need to contact either SARC or someone else that can give the child the help and counseling they may require.
If you or anyone you know become the victim of sexual abuse, SARC services are offered for free and are confidential. You can contact them at any time for help or with questions on their 24-hour crisis line by calling 509-374-5391.