Fate of Columbia Park Golf Course up in the air
Posted:
Updated: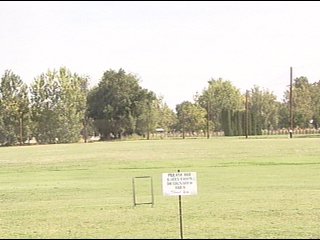 KENNEWICK, Wash -- Thursday, Lawyers for the city of Kennewick went to the State Court of Appeals in Spokane, trying to fight a ruling to pay three million dollars, plus thousands in interest to Gary Long Jr., the man who used to run the Columbia Park Golf Course.
Long sued the city saying they agreed to let him develop an RV park on the course, but then backed out of the deal. A three-judge panel heard arguments in the case and will issue a ruling at a later time. Kennewick City Attorney Lisa Beaton says right now it's just a waiting game, and if the City of Kennewick doesn't get the appeal then they'll take the decision to the next level, the State Supreme Court.
"The City entered into a development option agreement for him to pursue an RV park and related improvements in Columbia Park, anywhere in the park essentially. He chose to site that project at the golf course. He wanted to put it where the driving range stands. The city's position in litigation was that development option agreement allowed him to pursue that exclusively, but did not guarantee final project approval, because in order to do that, he needed an amended lease at the golf course. Part of the lease approval process involves the Corps of Engineers, because the city does not own the land. We lease the land from the Federal Government. The Corps of Engineers administers that master lease. Everything we do at Columbia Park has to abide our lease with the Federal Government," says Beaton.
Long's attorney, Nicholas Kovarik of Spokane, told the judges the Corps' lease isn't what matters. What matters is the agreement between Long and the city, in which Long agreed to make several improvements to the golf course and build an RV park.
The City of Kennewick is also dealing with running the golf course since Long has stepped aside as it's leasee. They hired Simanton Management LLC in July 2010 to run the course until October 31, 2010. Workers are concerned about what will happen to their jobs on the course once the management lease expires. Jeremy Simanton tells KNDU he put his company in the running for a long term lease, responding to a Request for Proposal, and the final decision is up to City Council.
Beaton says, "the city is looking at it's options. The only thing we wanted to do was keep the golf course open for it's citizens, and that's why we entered into the interim agreement. Council has made no decisions regarding what that will be."
KNDU also spoke with the president of CourseCo Inc., out of California, who is in the process of acquiring the lease at Columbia Point Golf Course in Richland. Isaacson says Course Co has no plans to own or lease or manage Columbia Park in Kennewick.