Pendleton Round Up wraps up 100th annual rodeo
Posted:
Updated: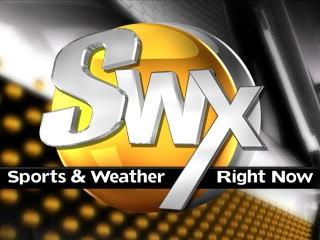 Pendleton, Ore.----
With the final day of its four-day Centennial extravaganza on Saturday, the Pendleton Round-Up let the 100th production of its famous rodeo buck its way into history. Full houses of 17,731 fans on both Friday and Saturday roared their approval as cowboys and cowgirls made the celebration their own.
As with all four days, on Saturday the Round-Up staged a historic rodeo competitive event not seen in decades, a snub bucking competition, "just like in the old days" noted announcer Wade Brooks. Three teams of three men—two to hold and one to ride—staged a bucking event in the middle of the arena, with the rider mounting while the horse was held, blindfolded, by his teammates. Once aboard, the blindfold was pulled and the bucking began. Just like in the old days (and today) the riders quickly went flying.
But for today's rodeo fans the main events were sanctioned by the Professional Rodeo Cowboys Association, which attracted the best rodeoers in the country to this 100th Pendleton Round-Up.
Gray and Timberman tie for bareback title
The top four places in the bareback event ended in ties for the average (finals), with Ryan Gray, Cheney, Washington, and Kelly Timberman, Mills, Wyoming, splitting the first and second prize money, with an average (combined) score of 169 each, while Chase Erickson, Almo, Idaho, and Joe Gunderson, Agar, South Dakota, split 3rd and 4th prize winnings, with scores of 164 each.
Average (combined) scores in rodeo are the totals of multiple rounds during the several days of the rodeo.
Gray, 27, is currently ranked number one in the world in the bareback event after finishing 6th last year. He has qualified for the Wrangler National Finals Rodeo five times since entering professional rodeo competition in 2002. Timberman, 34, a PRCA competitor since 2000, has won just over $1 million and one world title since entering professional rodeo competition. The two each received $5,832 in prize money, a saddle and numerous other prizes at the Round-Up.
"It felt good to come out on top of a prestigious rodeo," said Gray, "at its 100th year. It's a pretty awesome feeling. I've been here nearly every year since I started professional rodeoing, maybe six or seven times. It's a blessing to be here to see the 100th year."
Top co-finisher Timberman echoed Gray's sentiments. "This is a great rodeo and a great town. The people of this town really support this rodeo," Timberman said. "It's a dream come true to come out here and ride on the grass whether you're a team roper, a barrel racer or a bronc rider."
Timberman described the excitement of winning at Pendleton. Referring to the victory lap of the arena afforded the first place finisher for each PRCA event, he said, "You run around there, the horses are running full on, the people are cheering and your heart . . . your chest is sticking out there three feet and there's not a prouder moment. It's a wonderful feeling."
Jim Ross Cooper takes calf roping title
Second up in the short round (finals) of the eight PRCA events was the calf roping, won by Jim Ross Cooper, 26, Monument, New Mexico, with an average (combined total) time of 32.4 seconds in three rounds and a time of 11.5 seconds on Saturday. He was followed by Landon McClaugherty, Tilden, Texas, 32.9 seconds. McClaugherty, 30, also took first on Saturday with a time of 10.2 seconds.
Cooper and his brother, Jake, are the first twins to qualify for the Wrangler NFR team roping event. Their dad, Jimmie, was a world all-around champion and inductee of the Rodeo Hall of Fame. Cooper noted the involvement of several family members in this and previous Round-Ups.
"I'm really excited," said Cooper. "I don't know if I've ever roped in front of this many people—calves anyway—and the atmosphere is awesome. It couldn't have turned out any better.
"My dad came up here seven or eight years when he was rodeoing, my cousin was in the short round and I rope with my brother in the team roping. It's a great rodeo and that's all I can say about it!"
Wright wraps up first in saddle bronc
Cody Wright, 33, Milford, Utah, realized a longtime dream when he won the saddle bronc event with an average of 173. As in all rough-stock events, saddle bronc competitors receive a score from the judges. The overall winner has the best average or combined score from two rides during the four-day Round-Up. Wright was followed by Samuel Kelts, 27, Millarville, Alberta, with a score of 168 and Heith Demoss, 25, Heflin, Louisiana, 167.
"I've been wanting to win it for a long time and to win it on the 100th anniversary makes it just that much sweeter," said Wright.
Wright took first in the event on Friday as well, when he was followed by his younger brother, Alex. Six of the seven Wright brothers compete in rodeo. Wright has one world title to his credit and has qualified for the WNFR seven times, finishing sixth in the world last year and amassing winnings of more than $1.3 million.
Steer wrestling champ is Casey Martin
By a big fat second Casey Martin, Sulpher, Louisiana, beat Josh Peek, Pueblo, Colorado--15.6 seconds for Martin to 16.6 for Peek—to take the steer wrestling title. The times are combined for three outings. Martin, 29, will approach the $300,000 mark in career earnings with his win at Pendleton. He also won here in 2008. Peek, 31, a member of a renowned rodeo family, and last year's All-Around winner at the Round-Up, also took the 2009 All-Around title at the Wrangler National Finals Rodeo in Las Vegas. In third, with 17.1 seconds for the average, was Tyler Haugen, Sturgis, South Dakota. Haugen also had Saturday's best time, 4.5 seconds.
Martin admitted that the infamous grass at the Pendleton Round-Up has given him difficulties occasionally—he said he's competed at Pendleton four or five times—but that it doesn't bother him much. "But it bothers a lot of people," he said. Regarding Saturday's finish, "I'm back in the top 50 and that's what I was here for so I did good."
The grass infield at the Pendleton Round-Up—the arena is also used by the town's football team—can be slippery for horses at a run and on Saturday there was rain as the rodeo drew to a close.
In rodeo's only pairs event, Chad Masters and Jade Corkill take the title
Team ropers Chad Masters, Clarksville, Tennessee, and partner Jade Corkill, Fallon, Nevada, had the lead going into Saturday's short round and never lost it, finishing first with an average of 17.6, as well as Saturday's best time of 5.7 seconds. Masters, 29, 2006 world champion, was third in world standings last year. His heeler, Corkill, 23, was fourth in 2009 world standings and is a former Nevada high school calf roping champion.
In team roping the "header" must first rope the steer's head before the "heeler" ropes its hind feet.
They were followed by the team of Brady Tryan, Huntley, Montana, and Jake Long, Coffeyville, Kansas, in second with a time of 18.7, and in third, with 21.3 seconds, Nick Sartain, Yukon, Oklahoma, and Kollin VonAhn, Durant, Oklahoma.
Masters and Corkill agreed that they lucked out with a steer that seemed to be begging to be roped quickly.
"The steer we had was really, really slow . . . I hate to say too slow," said Masters, "but I was coming at him so fast that I hated to take another swing because I thought things could get worse so I went ahead and took my best shot and it worked out."
Agreeing, Corkill said they knew in advance they had a slow one. "We knew the steer we had was going to be slow . . .He was the best steer in the short round and it just worked in our favor."
Final roping event, steer roping, gives a title to Cody Ohl
Cody Ohl, who will turn 37 in three days, can celebrate early with his steer roping win at the Pendleton Round-Up with a 36.6 average. One of the best competitors in the PRCA, Ohl, Hico, Texas, has six world titles and 15 WNFR qualifications and 3 WNFR average titles. Ohl's career winnings since entering professional competition in 1994 total over $2.7 million.
Despite all his past victories, Ohl agreed that there was something special about winning at the 100th anniversary of the Round-Up. "To win any event in the 100th anniversary with all the upgrades and the committee trying to be the best that they can be—we appreciate it so much. My two favorite rodeos are Cheyenne and Pendleton. Pendleton is really special."
Right behind Ohl was a man sometimes referred to as the "King of the Cowboys", Trevor Brazile, who has also won bundles of cash in rodeo, topping $3.4 million in 14 years of professional rodeoing, while winning 11 world titles. Brazile, 33, finished with a 37.7 average, followed by Scott Snedecor, 35, Uvalde, Texas, in third with 38.3.
Travis Atkinson rides Speed Dial to bull riding title
In what most agree is the toughest rodeo event, bull riding, the toughest was Travis Atkinson, who rode a twisting bull, Speed Dial, to win the average with a score of 175, including an unusually high score on Saturday of 92 (total possible 100). Atkinson, Lehi, Utah, was making his first appearance at the Pendleton Round-Up. He gave credit for the win to his bull.
"I honestly don't think I could have picked a better bull in the short round," he said. "I came in and needed a really good bull to get there today and I was lucky to draw one that got me in the winner's circle. My first time here and it being the 100th anniversary makes it much bigger of a memory."
Behind Atkinson rode Kanin Asay, Powell, Wyoming, on All Night. Asay came into Saturday the leader in the average. Asay, 24, won the event in the WNFR last year. He finished the Round-Up with 171. He was followed by Chance Smart, 26, Philadelphia, Mississippi, riding North Star to a final average score of 167.
Hundredths of second separate finalists in barrel racing
Only 42-hundredths of a second separated the first from the fourth finisher in the Round-Up's only professional women's event, barrel racing. In first was Jody Sheffield, South Weber, Utah, with an average of 57.42 seconds. She was followed in second place by Friday's top finisher, Lindsay Sears, Nanton, Alberta, with 57.52 seconds; Kim Kammenzind, Touchet, Washington, 57.71; and in fourth, Hollie Etbauer, Edmond, Oklahoma, 57.84.
Like many other competitors Sheffield expressed excitement at winning during the Round-Up's centennial and gave credit to her horse.
"That little mare just loves to be turned loose to run." Asked why she hadn't made Pendleton previously, "You know, I didn't have a horse that would work here in the past and I knew this one would so I decided to come.
"It's truly amazing this rodeo—I can't believe the crowds, the production—I've thoroughly enjoyed it."