Car crashes into canal
Posted:
Updated: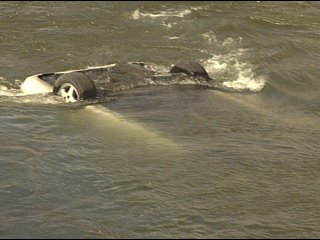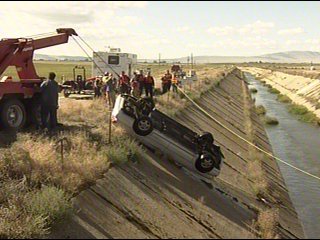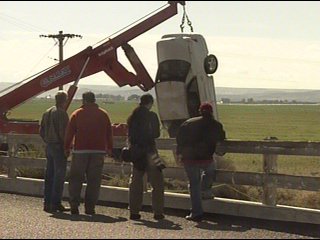 NORTH PASCO, Wash. -- Emergency crews converged on an area north of Pasco after a call about an upside down car in a canal.
Dispatch got the call shortly before noon on Monday and sent out dive rescue, preparing for the worst: a body recovery operation.
Franklin County Sheriff's Deputies and firefighters were assisting along with State Troopers and Pasco Firefighters at the canal near Selph Landing Road and Belvue Road when the 25 year old driver, Eleazar Curiel, walked up uninjured. He told emergency crews he swam out of the car, then went home to call his parents and police.
Deputy Steve Warren said, "we had been on scene for half hour to 45 minutes. Before we found out the car was empty, before he came, showed up and told us it was empty...before that, we had no idea."
Eleazar's mother, Manuela Curiel tells KNDU, "he went to call us and to call his dad and to call the cops but by the time he came back here, the cops and the rescues were already here. And its not like he ran, he just went home to call for help, to get help. I'm just glad he's out and alive, just a few scratches here and there."
Police are charging Curiel with negligent driving, leaving the scene of an accident and no proof of insurance.