K-9 Police Dogs train at Hammer facilities
Posted:
Updated: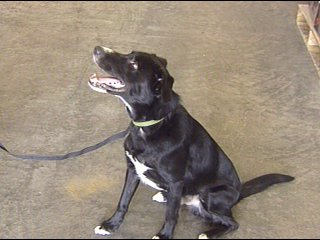 Near Richland, Wash. -- Nearly 80 Washington law agencies with K-9 Police Dog units are training their police dogs for the next three days at Hammer Training Facilities. The training happens statewide twice a year. They train narcotics detecting dogs, explosive and bomb detecting dogs as well as regular patrol dogs used to look for suspects on the run.
The President of the Washington State Police K-9 Association, Deputy John Munson says they put the dogs and their handlers in many different scenarios to have them prepare for what may come up on duty. "We've got the water problem scenario set up here. We also have a confined space exercise where there are some tunnels underground and the dogs have to go through to get to the quarry. We got some climbing exercises where the dogs have to climb a ladder actually to get into another area to be able to search that area," says Munson.
Many of the dogs were reluctant to jump into canals for training. Officer Sam Hovenden with the City of Redmond's K-9 unit says, "Some of these dogs have never had exposure to water. We may actually not put our dog in the water after a suspect, but what this does is that it gives both the dog and handler team confidence that if they come into a situation where there is a suspect in the water that they can be confident enough to take care of business."
Officer Murray Cox, works for the Washington State Department of Corrections, at Airway Heights Corrections Center in Spokane. His partner is a two and half year old rescue dog named Razor, named after a cell phone. Razor is a narcotics detecting dog, but he's also specially trained to find cell phones and tobacco on inmates behind bars. He's one of the only two police dogs in the whole state of Washington trained to find phones. "The idea is to prevent these items from getting inside, and preventing the inmates from continuing their behavior. Inmates can still commit crimes with cell phones. They can still contact victims. They can still carry on their lifestyles with cell phones and un-recorded phone calls.'"