Leaders remember Roberto Maestas
Posted:
Updated: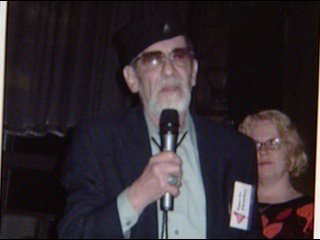 YAKIMA, Wash. -- Yakima community leaders met Thursday morning at the Rural Community Development Resources to remember activist Roberto Maestas.
Maestas was co-founder of El Centro de la Raza and Radio KDNA in Granger. Friends and leaders said he had dedicated his life as an activist for social equality and justice for the Hispanic community.
The group included fellow board member and friend Ricardo Romano Garcia, Central Washington Director for Senator Maria Cantwell David Reeploeg, retired social worker Hilda Chang, and Nestor Hernandez with the Yakima Hispanic Chamber of Commerce.
While he was mainly in the Seattle area, Maestas did support efforts to help farm workers throughout the Yakima Valley.
"When the farm workers were establishing their identity and their quest for quality and justice, education, employment... he was here to support us," said longtime friend Ricardo Garcia, board member of El Centro de la Raza.
Senator Maria Cantwell released a statement after hearing about the passing of Maestas. In it Cantwell states: "Roberto led the way in the civil rights movement in Washington state for over 40 years. Roberto was involved in nearly all important movements for social change. And in Eastern Washington, his efforts for farm workers have resulted in safer working conditions, improved pay, and empowerment of the agricultural labor force. Roberto's work truly has shaped Washington state and his absence will be felt greatly, but his legacy will not be soon forgotten. My thoughts and prayers are with you all during these difficult times. I will miss his warmth, his enthusiasm, and his wise counsel."
Roberto Maestas died Wednesday morning of lung cancer in a Seattle hospital. He was 72.
Meanwhile, community leaders in Yakima plan to hold a vigil in the near future for Maestas. At this time, no date has been set on a funeral or memorial service.