Health care provisions begin
Posted:
Updated: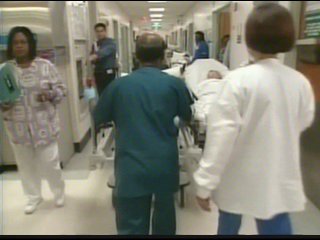 OLYMPIA, Wash. -- The first elements of health care reform took effect today. They're designed to give you several protections laid out in federal legislation.

"Basically after today any health plan that is sold in Washington state is going to have several new protections for consumers," says Stephanie Marquis, spokesperson for the Washington state Office of the Insurance Commissioner.
Some of those protections include, eliminating pre-existing condition exclusions for children, extending coverage to young adults on their parents plan until the age of 26, And abolishing lifetime limits.
Marquis explains how your lifetime benefits will be effected by the new health reform, "For lifetime benefits they may have a cap of a million or two million dollars and for someone who's had a cancer diagnosis or have a serious ongoing medical condition, they can reach that benefit pretty quickly. So at this time, if they have a new health plan, they're not going to see any cap on their lifetime benefits."

Many in our area are paying close attention to these reforms, and some fully support the measures, such as Linda McLean, "There are a lot of folks that are very limited and so when they reach an out of pocket with their medication, they can't afford it any longer, I think that's a good idea. They need to have that coverage, they need to be able to get the medicine they need."
Despite the support, there is opposition to the reforms from Congressman Doc Hastings and other Republicans who have offered their own agenda to rolling back the measures. Titled "A Pledge to America," Republican leadership debuted what they hope will be their answer to transforming the current federal health care law.