Wine event boosts local economy
Posted:
Updated: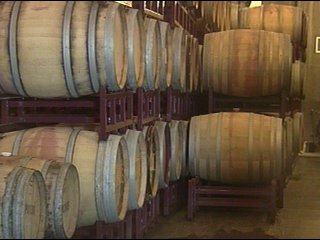 KENNEWICK, Wash. - It's one of the busiest events of the year. It's the 24th Annual Catch the Crush Harvest Celebration.
The event is being promoted by the Yakima Wine Association. Each winery will offer different events ranging from grape stomps to wine tasting. The event brings in people from around the Pacific Northwest.
"Our population centers are along the I-5 corridor so we tend to talk about the Seattle area, but certainly they'll be people that come up from Oregon and even from the east side of the state," said Kimberly Shugart from the Tri-Cities Visitor and Convention Bureau.
The event has been very successful throughout the years and keeps getting bigger. It not only benefits the wineries but also the local economy. Shugart says that if just 500 people came from outside the area it would have an impact of about $180,000 a day. Money that will go to the wineries, hotels, restaurants, gas stations and more.
"We are in a situation where basically it's spillover, we get spillover. Anytime there is an event in the Tri-Cities that fills up rooms in a community we actually get spillover so its beneficial," said Brian Kreizter, General Manager of the Richland Shilo Inn.
Catch the Crush will begin this Saturday and continue throughout the weekend.
To find out which wineries are participating, click on the following link.