Rankin deals with high expectations
Posted:
Updated: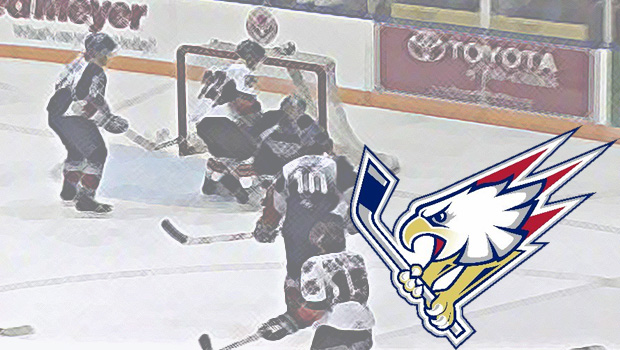 Kennewick, Wash.---
Expectations surround the Americans 2009 first round Bantam draft pick, Connor Rankin. The center selected 7th overall in that draft, understands the importance of living up to the hype. Just last year as a member of the Vancouver Giants in the B.C. Major Midget League, he collected 29 goals and 27 assists in 37 games. A big part to the Giants league title.
Rankin said, "It puts a lot more pressure on me... But I try not to focus about that. I just try to go out there and work my hardest."

Head coach Jim Hiller added, "Connor we expect a lot from. He's a special player, and he's going to have a big role on our team. We know that right now. He's earned that with his play and the kind of person he is... And how committed he is to the game."
In seven pre-season games this year with Tri-City, Rankin has tallied 4 goals, and 3 assists. It seems the most difficult transition for Rankin will come off the ice. He's a 16 year-old high schooler at Kamiakin High. His third school in four years.
Rankin said, "Settling in would be nice. I think I meet friends pretty easily... And I really like the people here. Like everyone at the school is really nice and friendly. So it's really easy to make friends down here as well."
He's never spent this much time away from his home in Vancouver, British Columbia, which is leaving Rankin a bit home sick.

The Ams center said, "I think I'm handling it pretty well. It's just the routine I usually have is gone. You know all the friends, family... My own bed... Just my house... I miss it a lot. But like I say I miss family but I'm loving Tri."