Food bank surveys are in
Posted:
Updated: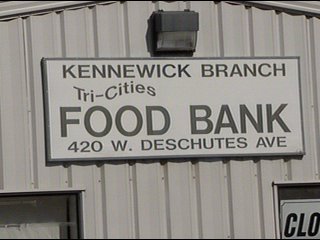 KENNEWICK, Wash.—Meeting the needs of the hungry is at the top of the list for food banks in our area. But how do they know what people need? It's all done through a survey.
The survey is about ten pages long. It asks food bank users about income, household size and education. More than 200 have been handed-out. The survey is done every year, but this year, the answers present bigger challenges.
"What we found is there is more parents not eating so their kids can, that the income isn't meeting in the middle anymore, it's far removed from that. Housing costs are up so the challenges of the people who access the food banks are facing are much larger than they've ever been," says Kathye Kilgore, Director.
Kilgore says they are seeing more people than ever, about 25% to 40% more. About half the people they see are children and the majority come from two working parent households.
" T he everyday blue collar worker that's not highly educated that maybe doesn't have a lot of transferable skills faces a challenge of how do I survive on a minimum wage job?" says Kilgore.
About 20,000 people in the Tri-Cities use a food resource every month. Kilgore says that same number of people aren't using a food bank, but need to.
Food bank volunteers are still looking through the surveys. We will update the results once they have all been reviewed.