Top 5 plays of the week
Posted:
Updated: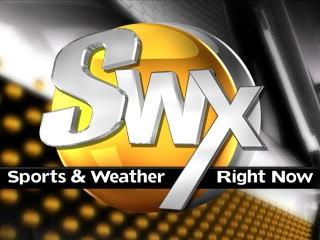 Another great week in local sports can only mean one thing, and that's Top 5 plays of the week:
5.) Number five comes straight out of Pasco High. Bulldogs Freshman Zach Whitby made his first start Friday night against Hanford. To make things easier, running back DeVaunte Lamb came to play. A simple shovel pass turned into a 23 yard touchdown scamper that opened up the floodgates. Pasco won its first ever meeting against Hanford 35-6.
4.) Play number four coming from the battle of undefeateds on Friday night. Richland took on Davis, and B.K. Robinson breaking off a 30 plus yard run that will be remember for the rest of this season. Shaking off three would be Pirates tacklers, and in for the score. Bombers stayed perfect at 4-0, by defeating Davis.
3.) Washington State had a rough go against USC on Saturday. However, the way it started could not have been any sweeter. A trick play to start the game gave the Cougs the lead. Off a pitch and a flick... wideout Jeff Solomon threw a perfect strike to Jared Karsetter in the endzone for the game's opening score.
2.) Out in Pasco, Chiawana girls soccer made some noise against Davis. With under ten minutes to play, the Riverhawks Lexi Miller connected on a bouncing ball from 20 yards out and floated it in for what proved to be the game winner.
1.) Play number one comes from period number one in the Ams season opener against Spokane Saturday. Tri-City just abusing Spoke... Collecting four goals in the first period. Chiefs unable to slow the offensive attack, and would pay dearly for it. Tri-City would hold onto win this one by a final 6-3.