High profile wine buyers visit Tri-City wineries and vineyards
Posted:
Updated: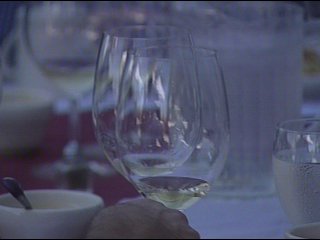 RICHLAND, Wash. -- The Washington Wine Commission has brought another group of dignitaries from the world of wine to the northwest, hoping to generate more business for local wineries.
'These guys, once they come out there and see the great job Washington state is doing as far as growing grapes and making wine, they're the ones that send the message out to everybody," says winemaker Chris Upchurch of De Lielle cellars.
That's what wine makers are hoping the buyers here at this conference will do after tasting their wine. Upchurch is hoping to benefit from this visit, "It's very important for us that the sommeliers that all come out from all over the country, come out and visit our wines and realize, hopefully realize that we belong in their establishment, and we want to be in partnership with them."

The third annual "Road Trip Washington Wine" takes luxury wine retailers across the state to sample what wineries are growing and making and learn about the product grown here.

"The most important thing is that they learn the distinctive qualities that Washington has versus Europe and California and the growing regions, and how distinctive our wines are from those and how they add another dimension to the wine experience, says Jeff Gordon of Gordon Brothers Cellars.

This event is more than just showing off wine, it's also about the economic possibilities for the wine makers and the state, explains 8th district state senator Jerome Delvin, "Washington states economy is about $2 billion dollars, so it's not up there with the rest of agriculture, but it's a pretty good segment of agriculture so it means a lot to our economy locally here, but throughout the state."
Some of the buyers who attended the conference, like Tony Chow of San Francisco, were pleased with the wine they tasted. "We just tasted from Ciel du Cheval, they're fantastic. They're doing really, really great things, I do believe."