Convicted child rapist gets over 23 years
Posted:
Updated: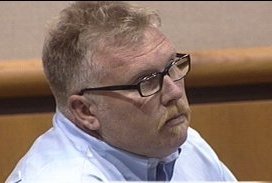 KENNEWICK, Wash. -- A Benton County judge has sentenced Robert Trainor to over 20 years in prison.
Last month a jury found Trainor guilty on five counts of child rape and molestation for sexually abusing five girls over a seven year span. The 46 year old was a Hanford employee and a volunteer Benton County fire captain.
Wednesday morning the judge sentenced Trainor to 280 months in prison on three of the counts, 198 months on one count and 60 months on another count. They will be served at the same time. However, he still faces the possibility of life behind bars pending a review once he has served his sentence.
Anita Petra, the Deputy Prosecutor for Benton County said, "I'm extremely pleased with the sentence. He's looking at 4 life sentences, 4 indeterminate. The state is extremely happy. As soon as I leave you, I will be contacting the victims, who did not wish to be present today and I will let them know the ordeal is over and they can now pick up their lives and move on."
Also Wednesday morning, the defense filed an appeal of Trainor's conviction, maintaining his innocence.
Trainor's Appeal Attorney, Cassandra Lopez De Arriga, said, "we will be appealing this matter very very strongly and we believe we have a lot of great appeal issues. We are pretty confident we will be granted a new trial and do this trial the right way."
In court, Trainor said, "I did not do what I'm accused of. If in fact anything happened to these alleged victims, I'd urge the prosecution and law enforcement to review their statements and testimony provided in court. The timelines and locations presented don't match up or make sense."