Marriage Rates in the Tri-Cities are stable compared to national low
Posted:
Updated: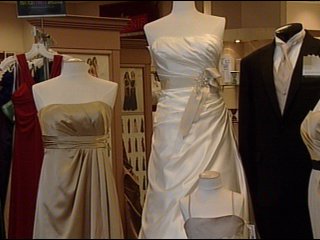 KENNEWICK, Wash. -- New Census Data released Tuesday shows that weddings for people 18 and older dropped to the lowest point in more than a hundred years. The number of people getting married fell to a record low level in 2009, with just 52 percent of adults 18 and older saying they were joined in wedlock, compared with 57 percent in 2000. Marriage rates have been declining for years because of rising divorce and an increase in unmarried couples' living together. Demographers say the current downturn may now be causing more younger adults to postpone marriage as many struggle to find work and resist making long-term commitments.

Benton County Auditor, Brenda Chilton says we're right on track with the national trend. "In 2008, we were at about 1,149 marriages county wide, and it was down about 5%. we were down to about 1,093 in 2009," says Chilton. However, Chilton says things are looking better for 2010. In Franklin County, marriages have climbed 6.87% over the last year, from 480 in 2008 to 513 in 2009. There were already 460 marriages recorded for 2010, and there are three more months to go until next year. In Yakima County, marriage increased 1.5%. From 1,210 in 2008 to 1,229 in 2009.
Employees at David's Bridal in Kennewick say people are still shopping for wedding dresses, but they're spreading out their costs. "We're doing very well this year. We've seen a lot of people getting married and a lot of people buying dresses. They'll buy the dress but perhaps they'll be spending less money on accessories. The day that they buy their dress, they'll spread out their spending a little bit more, a little bit here and a little bit there, and they're starting to plan earlier is what we've seen," says Marci Ballard the Services Supervisor.