Local brewery expands statewide
Posted:
Updated: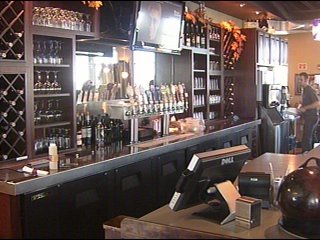 KENNEWICK, Wash. - A local micro-brewery is getting ready to expand throughout the state of Washington.
Ice Harbor Brewery has been brewing a wide variety of beers since 1996 and they brew about 200 gallons a day.
"I think the Northwest beer drinkers like a hoppier beer and we have so many of the hops growing in the Northwest. We have a big demand for IPA beers that are a little stronger, a little hoppier aroma and a little more bitter," said Bill Jaquish, co-owner of Ice Harbor Brewery.
Jaquish says it's that hoppier-bitter beer that has people asking for more. In about a mont the brewery will start to distribute their India Pale Ale throughout the state. Their goal is to hit Spokane, Yakima, Walla Walla and Seattle.
"It feels good to expand. Our IPA is very highly thought of. I think it will do well in a larger market. Seattle is a very competitive market, but I think our IPA will stand up to anything that is produced over there," said Jaquish.
But it's not only the IPA's that bring people from across the state. It's the 9 different types of beer they offer.
"I have people here from western Washington. Some friends of mine and they are into drinking beer and this is one of the first spots I thought of, Clover Island, Ice Harbor Brewing Company," said Vince Panesko, a Richland resident.
"I was very pleasantly surprised. Given that I'm not an IPA fan and I would never choose it. It came on my sample tray and wow, I was impressed," said Mary Hewlett, a visitor from western Washington.
Jaqquish adds if you don't know much about beers, it's ok because they offer sample trays that lets you try six of their most popular brews.