Wildcats GNAC win streak snapped
Posted:
Updated: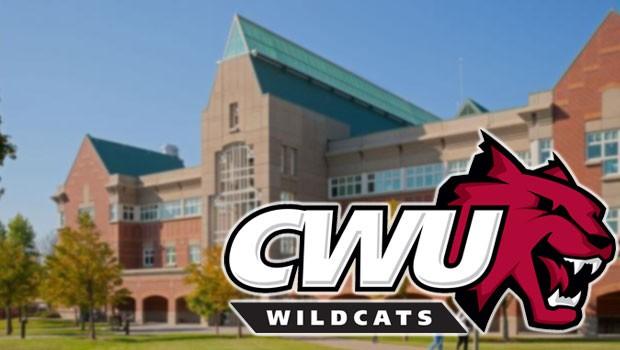 ARCATA, Calif. (Oct. 2) -- A field goal with 1:12 remaining enabled Humboldt State University to hand Central Washington University its first football loss to a Great Northwest Athletic Conference opponent since 2004 as the 21st-ranked Wildcats lost to the Lumberjacks, 25-24, on Saturday night at the Redwood Bowl.

The Wildcats saw their record evened to 3-3 overall and 3-1 in GNAC play. Humboldt State, which improved to 4-1 overall, is now in sole possession of first place in the conference at 3-0.

Central Washington suffered its first loss to a GNAC opponent since Sept. 25, 2004, when they lost to Western Washington at the Battle in Seattle at Qwest Field. Saturday's loss also snapped a 16-game CWU win streak against Humboldt State in the head-to-head series and was its first loss in Arcata since 1968.

For the second straight week, neither team scored in the first quarter of the game. Humboldt State drew first blood early in the second quarter, however, on a seven-yard scoring pass from Mike Proulx to Dirk Dallas that gave the Lumberjacks a 6-0 lead. The ensuing point-after-touchdown pass attempt was incomplete.

Central came right back and had two big plays to set up its first score. Junior Dominique Gaisie (West Covina, Calif./Bishop Amat HS) had a 31-yard kickoff return and the offense followed with a 53-yard pass play from sophomore Ryan Robertson (Sammamish, Wash./Eastlake HS) to senior Chris Smith (San Diego, Calif./Helix HS) that gave the Wildcats a first-and-goal at the Humboldt State 4. Two plays later, Robertson connected with senior Kollin Hancock (Columbus, Ohio/Gahanna Lincoln HS) on a five-yard pass play and the PAT gave CWU a 7-6 lead.

The Wildcats extended the lead to 10-6 on their next possession, as sophomore Sean Davis (Federal Way, Wash./Todd Beamer HS) made his seventh consecutive field goal without a miss from 23 yards away. Davis would later miss his first field goal of the year -- a 50-yard attempt late in the third quarter.

Humboldt State went ahead late in the first half, as Lyndon Rowells found the end zone on a four-yard carry with 2:28 to go before halftime that gave the Lumberjacks a 13-10 advantage.

Central regained the lead on its second series of the third quarter, using a trick play on fourth down that saw senior punter Kyle Petersen (Alta Loma, Calif./South Hills HS) complete a 60-yard touchdown pass to senior Adam Bighill (Montesano, Wash.) on a fake punt, and the Wildcats would lead all the way until the eventual game-winning field goal in the fourth quarter.

A 31-yard field goal by Brian Blumberg late in the third quarter cut Central's lead to 17-16, but the Wildcats would push the lead back to eight early in the fourth quarter as Bighill blocked Tim McMullen's punt and ran it into the end zone, marking the second score of the game for the linebacker and the second straight year he had a blocked punt for a touchdown at the Redwood Bowl.

Humboldt State countered on its next possession, as Daniel Wyatt scored from 13 yards out, but the two-point conversion again failed for the Lumberjacks to preserve Central's two-point lead.

The Wildcats were unable to collect a first down on either of their final two series of the game, and two key plays -- a personal foul penalty against CWU and a 32-yard pass play from Proulx to Patrick Gondkoff -- helped set up the Lumberjacks' game-winning score. Central held Humboldt State out of the end zone on a third-and-goal at the five, but on fourth down, Blumberg made the 18-yard kick to send the crowd of 4,612 into pandemonium.

CWU finished the game with a slight edge -- 347-342 -- in total offense, although they were outgained on the ground (145-92) and plagued by 100 yards in penalties. Humboldt State also had a five-minute edge in time of possession, logging 13 more offensive plays and holding Central to just 1 of 9 on third-down conversions -- the Wildcats' lowest efficiency on third downs since going 1 for 14 versus Western Washington in 2004.

Individually, senior Bryson Kelly (Mukilteo, Wash./Kamiak HS) won the battle of the conference's top two rushers, finishing with 74 yards on 22 carries. Humboldt State's Lyndon Rowells had 54 rushing yards on 19 carries. Robertson completed 19 of 30 passes for 195 yards and a touchdown, but was intercepted twice, and the Wildcats' top receivers were Smith and junior Demetrius Guice (Portland, Ore./Central Catholic HS) with five grabs each.

Proulx was 20 of 34 passing for 197 yards, while also totaling 53 rushing yards on eight carries for Humboldt State.

On defense, senior Paul Wright (Martinez, Calif./De La Salle HS) led all players with 13 tackles for the Wildcats, including 10 in the first half. Bighill had nine stops and safeties Loa Madon (Vista, Calif.) and Stan Langlow (University Place, Wash./Curtis HS) had career-highs of each tackles each. Langlow also had his fourth interception of the season.

Central Washington, which will likely fall out of the NCAA Division II top 25 for the first time since the 2007 season, will look to get back on the winning track at home next week as the Wildcats face Southern Oregon at Tomlinson Stadium. All five of CWU's remaining games will be played in the state of Washington, including four in Ellensburg.
COLLEGE FOOTBALL
WEST REGION
NCAA DIVISION II/GREAT NORTHWEST ATHLETIC CONFERENCE
Humboldt State 25, #21/12 Central Washington 24
Score by Quarters 1 2 3 4 Score
----------------- -- -- -- -- -----
Central Washington.. 0 10 7 7 - 24 Record: (3-3,3-1)
Humboldt State...... 0 13 3 9 - 25 Record: (4-1,3-0)
Scoring Summary:
2nd 14:27 HSU - Dallas,Dirk 7 yd pass from Proulx,Mike (Henry,Edwin pass failed), 11-77 5:29, CWU 0 - HSU 6
13:08 CWU - Hancock,Kollin 5 yd pass from Robertson,Ryan (Davis,Sean kick), 3-57 1:12, CWU 7 - HSU 6
05:50 CWU - Davis,Sean 23 yd field goal, 9-64 4:52, CWU 10 - HSU 6
02:28 HSU - Rowells,Lyndon 4 yd run (Bruder,Matt kick), 6-63 3:16, CWU 10 - HSU 13
3rd 11:48 CWU - Bighill,Adam 60 yd pass from Petersen,Kyle (Davis,Sean kick), 5-80 1:59, CWU 17 - HSU 13
00:52 HSU - Blumberg,Brian 30 yd field goal, 8-54 3:28, CWU 17 - HSU 16
4th 10:53 CWU - Bighill,Adam 4 yd blocked punt return (Davis,Sean kick), , CWU 24 - HSU 16
07:03 HSU - Wyatt,Daniel 13 yd run (Rowells,Lyndon pass failed), 7-64 3:43, CWU 24 - HSU 22
01:12 HSU - Blumberg,Brian 18 yd field goal, 8-60 3:29, CWU 24 - HSU 25
CWU HSU
FIRST DOWNS................... 16 21
RUSHES-YARDS (NET)............ 25-92 35-145
PASSING YDS (NET)............. 255 197
Passes Att-Comp-Int........... 31-20-2 34-20-1
TOTAL OFFENSE PLAYS-YARDS..... 56-347 69-342
Fumble Returns-Yards.......... 0-0 0-0
Punt Returns-Yards............ 2-21 1--3
Kickoff Returns-Yards......... 6-115 4-92
Interception Returns-Yards.... 1-22 2-18
Punts (Number-Avg)............ 4-29.5 4-34.0
Fumbles-Lost.................. 0-0 0-0
Penalties-Yards............... 8-100 6-55
Possession Time............... 27:34 32:26
Third-Down Conversions........ 1 of 9 3 of 12
Fourth-Down Conversions....... 1 of 2 1 of 2
Red-Zone Scores-Chances....... 2-3 5-6
Sacks By: Number-Yards........ 3-11 1-3
RUSHING: Central Washington-Kelly,Bryson 22-74; Robertson,Ryan 2-10; Stinson,Ishmael 1-8. Humboldt State-Rowells,Lyndon 19-54; Proulx,Mike 8-53; Wyatt,Daniel 5-27; Bolt,Chris 1-13; TEAM 2-minus 2.
PASSING: Central Washington-Robertson,Ryan 19-30-2-195; Petersen,Kyle 1-1-0-60. Humboldt State-Proulx,Mike 20-34-1-197.
RECEIVING: Central Washington-Smith,Chris 5-74; Guice,Demetrius 5-67; Weems,Jamal 3-21; Hancock,Kollin 3-14; Williams,Eunique 2-13; Bighill,Adam 1-60; Berry,Codey 1-6. Humboldt State-Gondkoff,Patrick 4-66; Devlin,Matt 4-47; Miles,Kevin 3-24; Rowells,Lyndon 3-19; Bolt,Chris 3-9; Dallas,Dirk 2-29; Wyatt,Daniel 1-3.
INTERCEPTIONS: Central Washington-Langlow,Stan 1-22. Humboldt State-Gatson,Elzie 1-16; Green,Corey 1-2.
FUMBLES: Central Washington-None. Humboldt State-None.
SACKS (UA-A): Central Washington-Germany,Eugene 1-1; Wright,Paul 1-0; Bighill,Adam 0-1. Humboldt State-Taylor,Jacob 1-0.
TACKLES (UA-A): Central Washington-Wright,Paul 4-9; Bighill,Adam 2-7; Madon,Loa 2-6; Langlow,Stan 1-7; Silva-Purcell,Jared 1-6; Gaisie,Dominique 2-4; Watson,Tre 1-5; Tanasse,Taylor 2-3; Reno,Mike 1-3; Germany,Eugene 1-3; Oney,Andrew 0-3; Mosley,Matt 2-0; Hunter,Eric 1-1; Aludogbu,Emeka 0-2; Shearer,Stetson 0-2; Lee,Turner 1-0; Guice,Demetrius 1-0; Turpin,Toby 0-1; George,Trent 0-1; Baker,Jerod 0-1; Carter,D'Mario 0-1; Koopman,John 0-1. Humboldt State-Maluia,Jeremiah 5-4; Faraimo,Jonathon 4-5; Gatson,Elzie 4-4; Peterson,Chris 2-5; Sims,Ricky 1-4; Hornsby,Justin 0-5; Edwards,Phillip 1-2; Lynch,Michael 0-3; Iupati,Andrew 0-3; Nelson,Karl 2-0; Dorset,Kenneth 1-1; Green,Corey 1-1; Taylor,Jacob 1-1; Vallier,P.J. 0-2; Cooper,Kevin 0-2; Holmes,Chris 0-2; Miles,Kevin 1-0; McGowan-Smith,Jordan 1-0; Adams-Hurd,James 0-1; Faubion,Brendan 0-1.