Wildcats cross country rides Santos to third place finish
Posted:
Updated: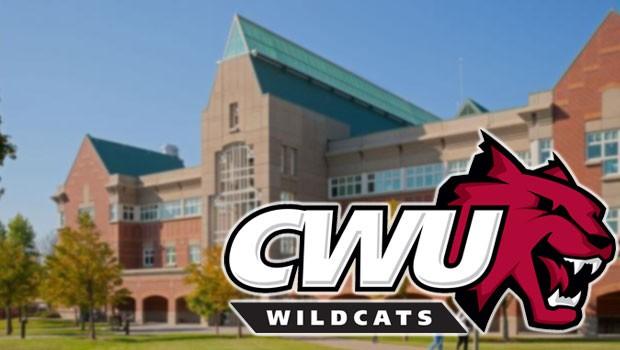 SEATTLE, Wash. (Oct. 2) -- Junior Manuel Santos (Yakima, Wash./A.C Davis HS) cracked the top ten for the first time this season and the Central Washington University men's cross country team went on to finish third at the Emerald City Invitational on Saturday at Woodland Park.
For the third consecutive week, the men were led by Santos, who had his best finish of the season at seventh overall. He was followed closely by junior Ryan Eidsmoe (Federal Way, Wash./Todd Beamer HS) in 20th, freshman Nathan Power (Burlington, Wash./Burlington-Edison HS) in 25th, and sophomore Jon Swanson (Spokane, Wash./Central Valley HS) in 29th.
Rounding out the top five for the Wildcats was senior Tyler Eidsmoe (Federal Way, Wash./Todd Beamer HS) at 31st overall.
The women were led for the first time this season by junior Krissy McGill (Oak Harbor, Wash.), who also had her best finish of the season with a 25th-place time. Joining her in the top 30 for the Wildcats were senior Adriana Mendoza (Zillah, Wash.) and freshman Taylor Kartes (Federal Way, Wash./Todd Beamer HS) in 27th and 28th place, respectively.
Coming in to round out the top five for the women were Ashley Rice (Tieton, Wash./Highland HS) in 50th and freshman Sophie Hummer (Bellevue, Wash./Holy Names HS) in 53rd.
The Wildcats finished in a tight pack, as four of the top five runners for the men finished within 50 seconds of each other and all but one of them finished in the top 30. The top three women finished only 14 seconds apart.
Central equaled its best team finish of the season in third. Previously both the men and the women had finished third at their season-opening Apple Ridge Invitational in Yakima on September 11.
CWU will send its top runners to San Francisco, Calif., next weekend to compete in the SF State Invitational on October 8. Other runners not traveling to San Francisco will return to the west side to compete in the PLU Invitational in Parkland on October 9.