Top 5 Plays of the Week
Posted:
Updated: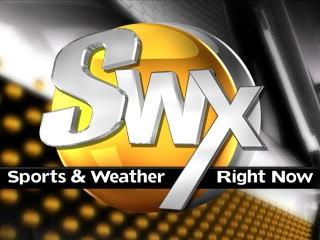 We are at the mid way point in the high school fall sports season. With the pressure mounting... contenders emerging... SWX's Top 5 plays of the week are getting more exciting.
5.) At the Lamp Friday night, West Valley Rams quarterback Tyler Williams got absolutely crushed on his blind side. Kamiakin's Jon Alen swooped in untouched and collected the sack. Braves impressive and improved to 5-0 on the season with a 37-6 win over West Valley.
4.) Columbia Basin stayed perfect in the Northwest Community College Football league with its 26-21 win over South Sound Saturday. Quarterback Andrew Carlin, the Pasco High product, called his own number and went 31 yards to cap off the opening drive with a touchdown.
3.) Richland Chiawana was clearly the game of the week. The game had more storylines then big plays with two Big 9 undefeated's squaring off. On Richland's opening drive running back Jake McKinney speeding through a gapping hole to go 50 plus yards and for the Bombers only touchdown on the night. Riverhawks win this one 17-7.
2.) I think this play of the week is more than likely the athlete of the week. Matt Hadley from Connell, takes simple handoff 63 yards through Columbia Burbank's defense. Hadley rushing for 250 yards and 5 touchdowns in Connell's road win. Do your dance Hadley.
1.) The Americans finding themselves in the top slot as Brendan Shinnimin in the first period against Kelowna Friday night... fed Adam Hughesman on a no look feed for the games lone goal.
Brendan Shinnimin stealing your Top 5 plays of the week.