2 suspected arsonists arrested
Posted:
Updated: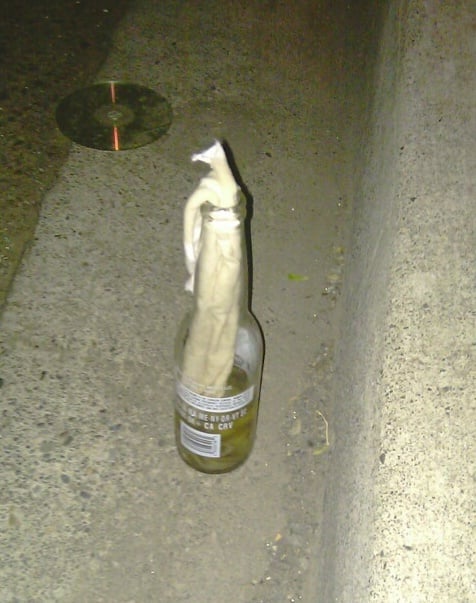 PASCO, Wash. -- Two teenagers have been arrested for allegedly throwing a Molotov cocktail into a home in Pasco, then leading police on a high speed chase all the way to Mesa.
Pasco Police say it all started around 10 PM Saturday at a home on the 200 block of West Bonneville Street in Pasco. The two suspects, ages 19 and 16, threw a Molotov cocktail through a window. A brief fire ignited, but homeowners were able to put it out. This was the second time a homemade bomb has been aimed at that house. The homeowners say the home has also been shot at before, and had the windows broken out of cars.
When Saturday's incident happened, one of the victims got into a car and chased the suspects onto Highway 395.
Gregorio Cuellar, the homeowner, said, "I was in the kitchen and then we just heard the window crash, when they threw the bottle bomb here on the property. Then my son got up right away and went chasing after the guys."
His son called Pasco Police and they picked up the chase from there and followed the suspect's car all the way to Connell.
Police then handed the chase over the Franklin County Sheriff's Deputies who trailed them to Mesa. Deputy Travis Mahler said speeds reached up to 120 miles per hour. Investigators say the suspects blew a tire, but continued to drive on it for a while.
Eventually, deputies were able to arrest 19 year old Luis Gomez of Connell and a 16 year old juvenile. Both were arrested on suspicion of arson (Pasco Police). Gomez was booked into the Franklin County jail and also faces charges from Franklin County for eluding police, driving under the influence, and driving with a suspended license. They 16 year old was booked into the Benton County Juvenile Justice Center.