Layoffs and tax increases may be used to solve budget problems
Posted:
Updated: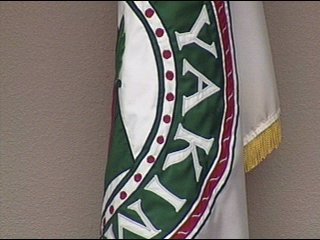 YAKIMA, Wash- We've been hearing about Yakima's 2011 budget shortfall for a few months now. And Monday we actually got a preview of what that deficit could mean for the city. At Monday's media briefing city manager Dick Zais said the deficit may be more like $3.6 million dollars.
Hard liquor has gotten a lot of attention lately thanks to ballot measures 1100 and 1105. Most of the effects have been looked at on the state level. But the vote on those measures could make a $1.1 million difference in Yakima's budget. At Tuesday's city council meeting Zais will propose the 2011 budget, it will be his last before he retires. The city is short about $2.5 million from decreased sales and utility tax revenues. And if the liquor measures pass, the city could be in the hole about $3.6 million.
"It's a heavy hit, a heavy blow on our services," said Zais.
To cushion that blow, Zais suggests at least six firefighters be laid off with two more if the liquor initiatives pass.
"No one wants these layoffs, least of all me, but we don't have a choice when there's fewer resources available", explained Zais.
Zais is also proposing his first major tax increase in twelve years. Utility bills would be five dollars higher a month for the next three years.
"It's inescapable that you have to at some point decide are we going to live with less, less government, less services or are we willing to step up, pay a little bit more to keep what we have," Zais reasoned.