Journey of Self Discovery Conference in Yakima
Posted:
Updated: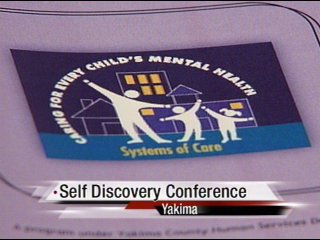 YAKIMA, Wash. -- Yakima Valley System of Care and its partners will hold the first annual Journey of Self Discovery Conference on Saturday.
The conference will be an opportunity for adults and youth to learn more about the gay, lesbian, bi-sexual and transgender culture.
"Through Saturday's event, we're hoping to offer information and have a community resource available for individuals who are seeking additional information. Whether it be for personal reasons related to their own sexual identity. Or in support of those that they know, so that they can be a better support and ally in our community," said Gretchen Waschke, Project Director for Yakima Valley System of Care.
Several community members will be on hand to answer questions and provide information at the conference, including representatives from the local chapter of Parents, Families, and Friends of Lesbians and Gays (PFLAG), and the National Alliance on Mental Illness (NAMI).
"Yakima County, as a community, is starting to recognize and realize that we need to have more resources available for all cultures, and all individuals in our community to promote health and wellness," said Waschke.
The Journey of Self Discovery Conference will be held at the Rainbow Cathedral MCC, 225 N. 2nd Street in Yakima. The free event is from 9 a.m. until 3 p.m. Lunch will be provided. There will also be a dessert social and entertainment from 3 p.m. - 4 p.m. at the church.
For more information on the event and available resources, you can visit the Yakima Valley System of Care's Facebook page: http://www.facebook.com/pages/Yakima-WA/Yakima-Valley-System-of-Care/325537028456?ref=ts&v=wall or call (509) 574-2977.