New Gold's Gym in Richland
Posted:
Updated: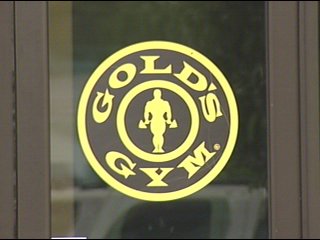 RICHLAND, Wash.—Many people in the Tri-Cities have a membership to Gold's Gym, but that number is about to more than double.
A 60,000 square foot Gold's Gym is in the works for the City of Richland just off of Duportial street. That's 13,000 square feet bigger than the Gold's Gym in Kennewick.
"It will have the stuff that Kennewick has, the swimming pool, the basketball courts, the free weights, all the different things that we have in Kennewick. If we have opportunities to add things to that new club we definitely will," says Jon Evans, Director of Fitness.
The new club is still being drafted. But Gold's Gym representatives could tell us that the new gym will hold more members than the Kennewick facility. Also, they plan to create about 80 to 100 news jobs.
"I know they have a very big operation, and they do a lot of work and that's a lot of folks working out there, so that's good. Jobs are always good, new businesses are always good," says Gary Ballew, Economic Development Manager with the City of Richland.
Gold's Gym will have a temporary facility built in the Queensgate area. They expect to open it later this year, and it will be available until the new gym is built come fall 2011.
You can sign-up for the new memberships now. To join call Gold's Gym in Kennewick at 736-1465.