CWU reacts to mass drug overdose
Posted:
Updated: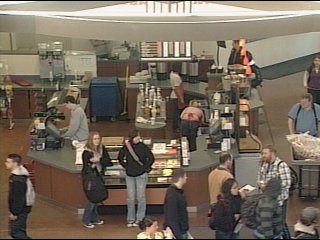 ELLENSBURG, Wash- Underage college students drinking at a party. Bad idea? Sure. Illegal? Definitely. But unusual? Not really. However the events at the Friday night party in Roslyn where at least twelve people overdosed were certainly out of the ordinary for Central Washington University.
"People are just shocked that this happened, Central isn't really a party school", says Makayla Tissue, a second year student at Central.
Makayla tissue learned about what happened from a family member who contacted her to see if she was okay. Though surprised, she's not particularly sympathetic towards the students involved.
"It's really unfortunate that they made that decision because they know better. They shouldn't have been out drinking", Tissue commented.
But still, the idea that young women might have been targeted with drugs, possibly by one of her classmates, maybe even someone living in her dorm worries the sophomore.
"Whoever did this needs to be caught. It's just scary to think that if they went at them in mass quantities, what else could happen."
Campus police say that over half of the students at the party lived in on campus housing. Even though they were off campus at the time of the party, the students are still subject to the University's code of conduct. Therefore on top of possible criminal charges, they could face disciplinary action from the University.
"Their actions may lead up to such things as a disciplinary suspension or expulsion from the University", says Steve Rittereiser Chief of the Central Washington University Police Department." The students may also have to get alcohol counseling.
"I definitely believe there should be some repercussions to their actions because a lot of us choose not to go out and drink but when they get away with it, it's frustrating", Tissue added.
How or if they are punished will be determined over the following weeks. But as the police chief notes, all of the students are lucky to have gotten away with at least one thing, their lives.