Tanning tax has been in effect for more than 3 months
Posted:
Updated: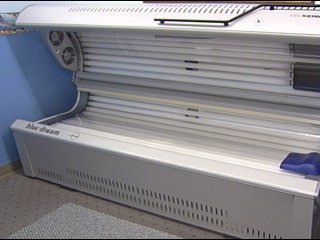 RICHLAND, Wash.—The 10% federal indoor tanning tax has been in effect for more than three months now. KNDU found the new tax didn't change businesses when the tax first hit for tanning salons, but how are they doing now?
Some tanning salons say they have seen a slight decrease in customers, others say they are right on track with last year's numbers, but one says they've seen an increase in clients.
"We have seen a slight drop in some of our regular clients for September but we get new ones everyday," says Janell Wilz, Solarium Owner.
Wilz says they are up $2,000 each month compared to last year. She says it's partly because more people are moving to the Tri-Cities, and because they usually have specials on their tanning packages.
I went to our Facebook page and asked if the tax increase has changed the way you tan.
Karen Felton-Green-Daniels says, "Yes, I use to tan all winter long… won't be doing it this year!"
Mark Kropla says, "Nope!"
Sonya Lovin-stace says, "I will emit I will buy ten visit right around Feb. to get me started for the season. I will maybe go twice a week, last year I did do the month Cruz it was a better deal but I did not go every day still. I help with the boat races and I feel better when I have a bit of color sense I'm so pail most of the other time of the year. So I may go back to Tanning later in the year we will see. I also believe it helps my mood a bit after a long few months of no sun.
Let us know what you think on Facebook!