Overdose makes CWU female students reflect on party behavior
Posted:
Updated: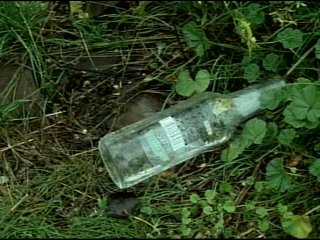 ELLENSBURG, Wash- Pretty much all of the CWU students who have spoken to KNDO have had the same reaction. First shock at what happened, then some fear as the news hits home.
Twelve students were taken to the hospital Friday night after being found unconscious or semi-conscious at a party in Roslyn. Eleven were women. Police suspect that something was slipped into their drinks. Most of the 50 or so people at the party go to Central Washington University.
It has not been confirmed that anything was put in those drinks or that female students were targeted, but just the possibility is enough to put many people on guard.
"Who can you trust?", asks Shanae Elquist.
It's a question the Roslyn overdoses have many students asking.
"It's something you hear about but you're like, oh that'll never happen here," the CWU junior continues.
But now that it has happened students are looking more closely at their behavior at parties. Hennaed Elquist had never been particularly worried about keeping a close eye on her drink.
"Like before this I didn't think about it", she admits.
But some keep the disturbing possibility that someone might spike their drink in the back of their minds.
"I've never had that problem personally to be scared of someone slipping something in my drink because I've known where it is at all times", says Rachel Kuhnle, a junior.
That's behavior the University tries to encourage.
"A lot of our alcohol education talks about some tips and some things to help prevent becoming a victim of an unknown substance", says Steve Rittereiser, the CWU Police Chief and University Vice President.
With Halloween two weeks away and the holiday season about to begin college party season will also be in full swing. But Elquist believes Central students may now think twice about what they drink.
"Especially like parties that have Jell-O shots like big drinks. I don't know how many people are actually willing to drink that cuz you don't know what can be in it. You don't know who made those."
However they also note, fear over the events in Roslyn won't keep them from enjoying college.
"It's not going to keep me from having fun with my friends either", notes Kuhnle.