Women may not have been targeted at Roslyn house party
Posted:
Updated: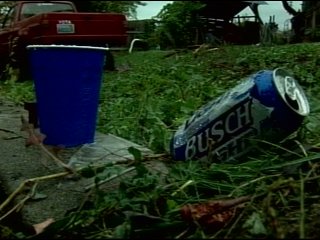 ROSLYN, Wash- Cle Elum Police Chief Scott Ferguson told KNDO that earlier reports of the number of students treated for overdosing were wrong. Ferguson says that there were actually ten people admitted to local hospitals after overdosing, not twelve as they said earlier. One was treated for a broken nose sustained during a fight at Friday night's party in Roslyn. Nine were treated for drug overdoses, six females and three males. Police still maintain that most of the 50 or so people at the party are students at Central Washington University.
After initial reports that 11 of the twelve overdose victims were female, police speculated that women may have been targeted. However, now that the ratio of women to men treated has changed, police say that may not be the case.
"The fact that the ratios have been altered a little bit ,that it maybe throws in a question. I'm certainly not ruling it out but it certainly throws into question the motive on this matter", said Ferguson Tuesday afternoon.
A multi-agency team of 6 detectives is investigating the events. The Cle Elum Police department is being assisted by CWU campus police, and the Kittitas County Sheriff's Office. The DEA has also offered help. A key part of the investigation is the toxicology report which will tell police if a substance other than alcohol was put into the drinks of the overdosed students. Those reports typically take six to eight weeks, but Chief Ferguson says they may come sooner do to the high profile nature of the case.
Investigators are also continuing to interview witnesses and victims. CWU Police have lent interview space to the Cle Elum Police.
There was a report of a sexual assault at that party. Police took a young man into custody after they found him having sexual contact with a semi conscious female. They later released him after determining the two were dating. The young man may however still face charges.