New battery for renewable energy
Posted:
Updated: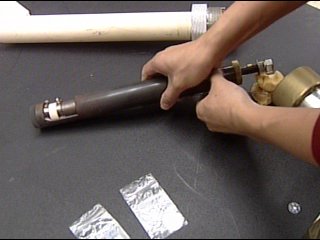 RICHLAND, Wash. - Scientists from the Pacific Northwest National Laboratory have created a new sodium-nickel chloride battery to store renewable energy.
Their goal is to save the energy produced by wind and sun. As of now a lot of the renewable energy is wasted. If it can't be used immediately, it's gone.
"It's mainly for grid storage. It's to help alleviate issues associated with renewables. Renewables are great but they are very intermittent," said Kerry Meinhardt, Senior Scientist from PNNL.
Meinhardt adds that by changing the shape of the battery they're able to use more renewable energy from wind and solar power.
"We are going from a tubular design and we are trying to move to a planar battery. This hopefully allows the battery to be backed in a smaller area and be more efficient and have lower resistances and faster charge and discharge times," said Meinhardt.
In fact, research shows that the new flat batteries provide 30% more power than the older ones. Which means the renewable energy can be used more efficiently.
"So you need to store that power so when the wind is there and the sun is there you can store that power and use at a later date when it's actually needed," said Meinhardt.
But scientists still have a long way to go before the sodium batteries will be used. Their next step is to create a much larger model.
"We need very large batteries and a lot of them. These are going to be massive battery banks to hold them," said Meinhardt.