Judge denies request for mistrial in Sisouvanh trial
Posted:
Updated: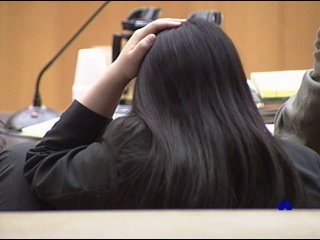 KENNEWICK, Wash. -- A Benton County judge has refused to declare a mistrial in the case of the woman accused of killing another woman and cutting out the unborn baby. Phien Sisouvanh has pleaded innocent by reason of insanity.
Sisouvanh's Defense Attorneys claim the prosecutor, Andy Miller, became overly angry when questioning a psychologist Thursday. On Friday, the judge said Miller's actions weren't enough to stop the trial.
"It was aggressive and inappropriate, frankly. Does it rise to the level of granting a mistrial? I don't believe it does, so I'm going to deny the motion for a mistrial," said Judge Robert Swisher.
Also Friday, the psychologist who has been on the stand for the past three days told the judge he saw at least two of the jurors give thumbs up or thumbs down symbols during testimony. The judge brought in the jurors one by one to question them about it.
"Did you, during any witnesses testimony, give a thumbs up or thumbs down gesture or any other gesture signifying acceptance or approval or rejection or disapproval of that witnesses' testimony?" questioned Swisher.
Three jurors said they made gestures to the bailiff during a sidebar between the judge and the attorneys. They signified that they could hear parts of the conversation. Jurors are not supposed to hear sidebars between attorneys and judges.Judge Swisher said that wasn't grounds for a mistrial either.

Prosecutor Andy Miller then called psychologist Dr. Randall Strandquis to the stand who testified he doesn't believe Sisouvauhn suffers from a mental defect, and that she had the ability to appreciate the nature and quality of her actions."She never claimed to not know the action was wrong. In every account, now there's four different accounts that she gave, but in all accounts she knew, there was evidence of knowledge of wrongfulness.'
Dr. Strandquis also testified Sisouvanh was competent to stand trial during her competency hearing.
Closing arguments are expected to take place Monday.