No increase in benefits for SS recipients
Posted:
Updated: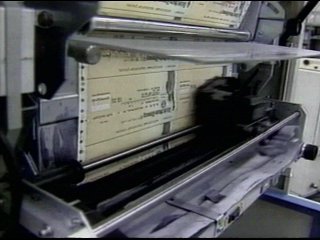 KENNEWICK, Wash. -- If you're one of millions of Americans who get a Social Security check, don't look for more money next year. This is the second year Social Security recipients have not received an increase in benefits. The Social Security Administration says the reason there will be no increase in benefits is because inflation has been too low since the last increase in 2009. Social Security benefits rise when inflation rates go up.
Bob Woolsey is one of over 58 million Americans who will not be seeing a Social Security increase next year. Like many seniors, this frustrates him. Woolsey says these are supposed to be the happy years but it's tough to be happy when you have to worry about money.
"I feel like we are being picked on a lot of the time. Because we are kind of like the old dog, we are laying there and we are not doing anything," Woolsey told KNDU.
Many people live on Social Security checks. And when rent, food and utility bills go up, it makes it tough. Especially for those dependent on the benefits.
"When you have to nickel and dime yourself because of the lack of funds, then it takes a lot of joy away that we've worked for, that we've worked hard for," said Woolsey.
The Employment Specialist for AARP says this means many Americans are going to have to cut back. "Unfortunately a lot of them cut back on their medicine or on food. You can't do much on utilities. It just makes it tough for everybody," explained Robert Peters, AARP Employment Specialist.
Woolsey said, "Powers that be in both political parties need to listen to what the seniors are saying and the problems we have and try to help us address them."
The Obama administration is pushing congress to provide Social Security recipients with an extra $250 payment. If the house passes the bill it will then go to the Senate, where it's likely to face opposition.