Top 5 Plays of the Week
Posted:
Updated: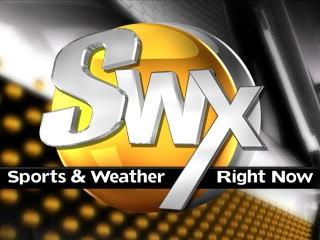 Here are your Top 5 Plays from this past week in local sports:
5. Let's start in Richland where the number one ranked Bombers on Tuesday night handled Moses Lake at home. in the first set Lauren Joseph served up a no look set to Alisha Bettinson who then drills the kill shot.
4. Play of the week number four comes from Lampson Stadium where Kamiakin played host to Sunnyside on Thursday night. The Braves quarterback Joey Jansen, with defenders in his grill, uncorked one to Tyler Holle. Beautiful catch and run of 50 plus yards, and the Braves win this game convincingly.
3. Southridge quarterback Matt Mendenhall was flushed out of the pocket by the Pasco Bulldogs defensive line. The savvy QB keeps his eyes down field, and then throws on the run a perfect pass in stride to Josh Richards for six. Lights out mendenhall.
2. Play two up at East Valley coming on a botched play. QB Jonathan Janis unable to secure the snap on the field goal attempt, and turns disaster into a thing of beauty. Janis recovering in time to lob a touchdown pass Kris Janis.
1. Back at the Lamp play... Kennewick taking on West valley... and with five ticks left in the first half... quarterback Drew loftus... Is a man on the run... While falling away puts it up for Bodie Simpson in the corner... And a quick six in style for Loftus and the Lions.