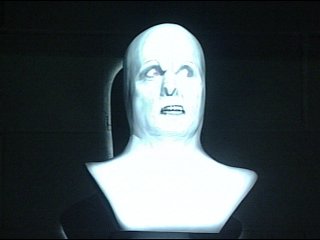 YAKIMA, Wash. – Each night for the remainder of October, visitors are invited to walk through a hat factory near downtown where workers have succumb to the effects of mercury salts and gone insane.
"The poisons are still in the wall," said Barb Petra, creator of the Madd Hatters Haunt.
This latest Halloween offering that opened in Yakima Friday, takes a turn away from the common harvest-themed attractions. The former Dollar Store location is now a charity-based scare with two different experiences.
Organizers have brought their haunts to Yakima for the first time but are once again raising money for local non-profits, cancer patients, sports teams, high school clubs, and military families.
Each visitor's journey begins through a hallway in the factory where the workers have been enclosed into cells because they have all lost their minds.
"When you come into the Mad Hatters establishment, you have the uncanny ability to see into the minds of the insane," Petra said.
Small children may not be ready for this scare and anyone under the age of 12 is required to accompany an adult. Tickets are $7 for the first haunt and $10 for both experiences. Hours are 6:00 p.m. to 10:00 p.m. Sunday through Thursday. Fridays and Saturdays from 6:00 p.m. to Midnight.
The Madd Hatters Haunt is located on 210 N. 5th Ave. in Yakima. More information at www.maddhattershaunt.com.