Mother mourns the tragic death of 6 year old daughter
Posted:
Updated: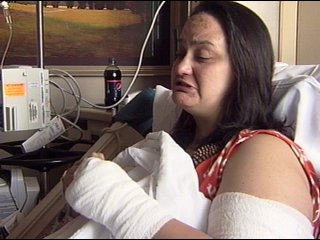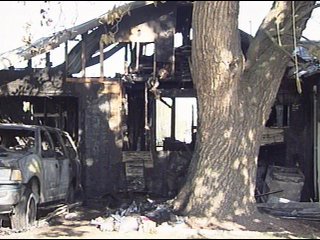 MILTON-FREEWATER, Ore. -- The mother of a six year old girl who died in a tragic house fire Tuesday morning says Milani Meza was "a little wrestling diva who loves God."
Milani died inside her home near Milton-Freewater early Tuesday morning. She was there with her mother, Marilu (Mari) Meza, and her four siblings. Mari says she was able to get four children out, ranging in ages 1 1/2 to 17 years old, but Milani was stuck inside.
Meza has been at Providence St. Mary's Medical Center in Walla Walla since Tuesday, suffering from burns to her face and hands. Through the pain, she says she's thankful for everyone else's safety, and understands that God has bigger plans for her little girl.
She talked to KNDU about the horrific ordeal. "I yelled fire, fire fire and Jacob jumped out the window, and Christian, my eldest, got out of his room and my two girls were in the house, they must have not heard me or something."
Nine year old Jacob Meza said, "I just jumped out the window like my mom said, and tried to stay safe."
Two girls were trapped inside; 5 year old Genesis and 6 year old Milani.
Meza was able to grab Genesis, "I got between her and the fire and that's how I got burned. I pulled her, dragged her out of the house." Meza says it was a different scenario for Milani, "I couldn't save her I just knew it because the house was just full of fire, full of smoke..."
The Meza's are not only mourning the loss of a family member, but are now homeless and without clothes.
Employees at Andy's Market in College Place put together a donation bin to collect clothes for the kids. Yolando Zuno, who works there said, "I have children as well and I know when it comes to a family in need. I've been in that position so I wanted to help them out."
The Meza family will stay with friends and relatives until they can find a place to go. In the meantime, a fund has been set up in Milani Meza's name at Boyer Baker Bank. If you are interested in making a donation you can do so at any branch.
Umatilla County Deputies believe the fire began with a wood burning stove but an investigation is ongoing.