The Suns rising success
Posted:
Updated: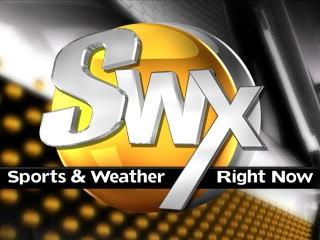 Kennewick, WA---
The Southridge girls have been dominating on the soccer field this season. Coming into this week the Suns were ranked 5th in the state. Even with a loss Tuesday night, the Suns are still shining bright thanks in large part to their new coach.
Riley Dodson has been coaching soccer at Southridge for the past four seasons as an assistant coach for the boy's team. This fall he took over the girls soccer squad, and it seems it's a match that's paid off. "
Junior forward Heather Johnson said, "Well Riley is young...I mean he's not super young. But he's young and he's super funny."
Senior captain Meghan Sorensen added, "To be honest probably my favorite coach out of club and everything, and I've even had both my parents as my coaches. So I figure that's saying a lot."
Head coach Riley Dodson said, "You tell the girls to do something one time, and there still doing it. With the boy's you have to constantly remind them over and over what they need to be doing. Sometimes as a coach it's not your job to make them like you... But you want them to buy into what you're telling them. So I think they're doing a pretty good job of that."
@ Johnson added, "He's brought a lot to the table and it's really helped our team a lot."
Under Dodson's guidance the Suns are rising. Already with double digit wins on the season, and currently ranked fifth in the state. Southridge is led by Johnson, whom in her first 13 games amassed 27 goals and 8 assists.
Johnson said, "Being positive is the main thing... Cause I know last year it would get pretty negative and it kind of dropped every body's play. We stay positive... Our team steps up... We do good."
Unlike previous years the team's personalities mesh.
Sorensen said, "It's girls... It happens... There always tend to be drama here and there. And we're just so close and there's no like... There's just no like clicks that would normally be on a girls soccer team. And everyone is just like best friends."
It seems the new coach has a pulse of his team by keeping the girls smiling and the wins coming. All that's left is to bring home a state title.