Top Five Plays of the Week
Posted:
Updated: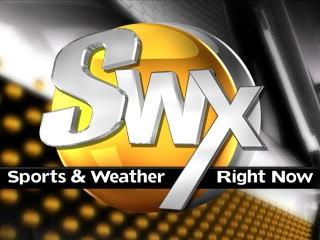 The post season in high school sports is approaching, and our local athletes stepping up to get their teams to the dance.
Here are your top five plays of the week:
5.) One of those teams. The third ranked West Valley Rams finished the season a perfect 14-0 on Thursday night by beating Pasco. Perfection was sealed by Sarah Joffs kill shot in the third and final set.
The Rams then celebrated their first perfect regular season in 21 years.
4.) Play number four coming from the fifth ranked Southridge Suns. Randi Andreatta the corner kick and the ball bounces... on its way down Kat Tsoukalas makes the connection. Her shot goes off the pole and in. Suns cruise past visiting Eastmont, 5-0.
3.) We head to Connell for play number three. A battle of top ten teams in the 1A ranks Friday night. The Eagles thrashing visiting Royal, or more like Matt Hadley. On one play he shook off a few defenders, and went 47 yards and in for a touchdown.
Hadley ran for 303 yards in all for five touchdowns, in Connell's 50-14 win.
2.) East valley's Cody Nickoloff rushed for 252 yards against Ephrata on Friday. 42 of them coming on a power run, where he stiffed arm a defender into the ground for a touchdown.
1.) Friday night was a popular for one for big plays. The Tri-City Ams were at Prince George, and Adam Hughesman threw the puck off the boards to himself... And flicked it up and over the goalie for the goal.
Hughey... Crazy good.