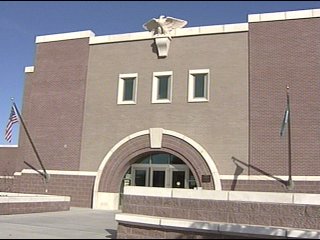 YAKIMA, Wash. - Veterans are invited to enjoy a variety of perks and offerings this Saturday at the National Guard Armory as part of an annual tradition to help those who have served and now are in need.
The Greater Yakima Valley Veterans Coalition is hosting the 11th annual "Stand Down" event to help veterans with medical, professional, and personal needs. Flu shots, dental clinics, free lunch, haircuts, and assistance finding a job will be available.
"They can receive the services that otherwise they would not get." said Michelle Cyrus, a veteran and member of the planning committee.
Last year almost 900 people came out to the event. "Stand Down" incorporates donations from local businesses and is staffed by employees of veterans' organizations as well as volunteers.
"It is critical to Yakima County and the surrounding counties, for veterans to be able come in," said Cyrus.
The event is Saturday, Oct. 30 from 9:00 a.m. to 2:00 p.m. Registration begins at 8:00 a.m. at the National Guard Armory on 2501 Airport Lane. Veteran's or Military identification is required. To learn more, call the Yakima Vet Center at (509) 457-2736.